Making Sales and Service Convenient for Everyone  
Having 18,000 dealerships spread across every U.S. market provides almost every customer with a tremendous variety of makes and models readily available for test drives and purchase, usually within a short distance of their home or business.
It also means customers have access to a huge network of local service providers able to fix any vehicle, anytime and virtually anywhere-which is important when customers are home and even more important when traveling.
Franchised dealerships are often the only place for expert service on older vehicles. And automakers and government regulators continue to rely on franchised dealerships to perform all recall and warranty repair work on each of the 259 million registered vehicles on the road every day.
Image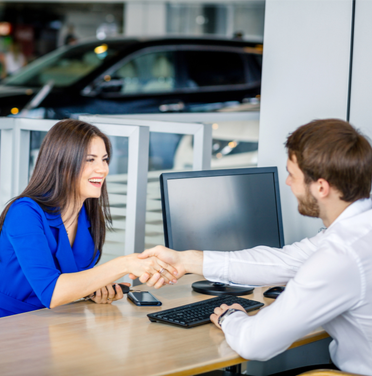 Jennifer knows the people who work at her local dealership-and that is very common in today's market. About 8,000 dealership companies own the 18,000 franchised new-car dealerships across the country. About 4,000 of those companies own only one store, and about 6,000 own only one or two stores. What's more, roughly 80 percent of these stores are local family businesses that have been around for generations-many even dating back to the early 1900s!
Local businesses like these are rooted in their communities. Large chain stores may move in and move out, but local dealerships dig down deep, providing more than a million good-paying jobs in sales, service and management, with real opportunities for advancement.
Each of America's 18,000 local dealership employs an average of 67 individuals, most of whom live within driving distance of the dealership.
Not one of these 1.1 million jobs can-or ever will be-exported.
In addition to direct jobs, dealerships support another 1.18 million private-sector jobs nationwide that result in more than $143 billion in wages and other compensation each year.
Image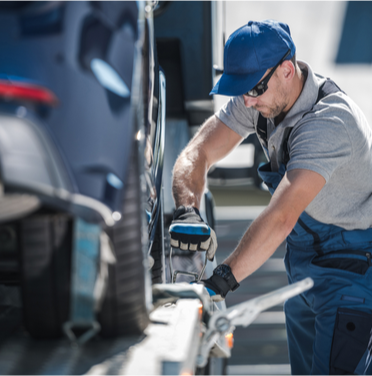 Former ATD Chairwoman Jodie Teuton talks about the importance of her dealership in her community.
Investing In Their Communities
Dealerships have invested more than $200 billion in land, buildings and infrastructure in their local communities to sell, service and finance vehicles for customers seeking transportation, ranging from affordable used cars to top-of-the-line luxury models.
New‐car dealerships are in nearly every community in the United States, and every community has benefited from the deep connections dealerships have with their communities. This includes the sizable contributions dealerships make to local charities and civic causes.
Image