2006 NADA Chairman Bradshaw: 'Dealers Make the Difference'
HIGHLIGHTS PRIORITIES, VISION IN CONVENTION SPEECH
ORLANDO, Fla. (Feb. 13, 2006) In his remarks at the National Automobile Dealers Association's (NADA) 89th Annual Convention & Exposition today, the association's 2006 Chairman William Bradshaw challenged dealers to "push hard" for continued progress on issues vital to the well-being of the industry and its customers.
Bradshaw said dealers are in a strong position to build on the progress made in recent years and the industry's leading role in the U.S. economy.
"What we do each day makes a difference in the lives of millions of people," said Bradshaw. "Dealers account for more than $700 billion in auto sales each year.  We make up more than 20 percent of the retail sector of the U.S. economy. Our dealerships provide more than a million good jobs. Any way you measure it, our industry is a true success story."
In the year ahead, Bradshaw highlighted a need for continued progress on key issues, including:
Legislative initiatives, such as vehicle title fraud prevention and permanent repeal of the estate tax;
Dealership staffing needs;
Dealer involvement in the industry
On Legislative Initiatives
Bradshaw said NADA will continue its initiative to prevent vehicle title fraud, which he said takes on an even higher priority following recent reports of flood-damaged vehicles beginning to come back on the market. "We will continue to urge insurance companies to release 'total-loss information,' not only about flood vehicles, but wrecked cars as well," said Bradshaw. "It's in the public interest—and it's in the dealer interest."
In addition, Bradshaw said NADA will continue to pursue permanent repeal of the estate tax, which was sidetracked last year in Congress by the hurricanes. "This is a prime example of double taxation—and it should be eliminated," he said.
On Dealership Staffing
Bradshaw reiterated the industry's need to attract and retain high-caliber professionals in all areas of the dealership business, citing an especially high turnover rate among sales and service people. "We need a better way to recruit and train tomorrow's dedicated employees," he said.
Bradshaw pointed out the importance of dealer efforts locally to raise public awareness of career opportunities in the business, including their participation in NADA's Automotive Career Week last October. "More than 700 dealers in 44 states hosted automotive career events at their dealerships, and thousands of people visited dealerships for the first time," he said.
Bradshaw himself hosted almost 250 students, teachers and guidance counselors as his dealership during Automotive Career Week.
On Dealer Involvement in the Industry
Bradshaw called on dealers to harness their energy, creativity and commitment to get involved in NADA programs, state dealer associations and other outlets offered by the auto retail industry. "We face tremendous challenges," he said. "This is the time for each of us to help shape the future."
Bradshaw underscored his point by highlighting the pivotal and active role of California's dealers and their state association in changing a highly flawed "Car Buyer's Bill of Rights" on its introduction into the reasonable version that ultimately passed.
He also urged dealers to let their collective voice be known to auto manufacturers by participating in the NADA Dealer Attitude Survey. "Whether we're talking about manufacturer marketing programs or the degree to which they consider our input, this is your chance to let your views be known," he said.
Media Contacts
Image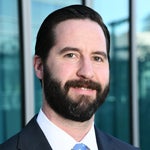 Jared Allen
Vice President, Communications
Image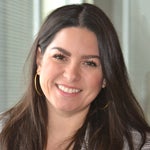 Juliet Guerra
Director, Media Relations