Registration for the Auto Industry Event of the Year is now open! NADA Show 2018 returns to Las Vegas for four days, Thursday, March 22 to Sunday, March 25. You won't want to miss this chance to connect with more than 20,000 key players and industry leaders in the automotive field.
Successful dealers and managers attend the NADA Show, where they learn what's new, what's now and what's next in the automotive industry. With a program full of innovative products, timely education topics, emerging trends and endless networking opportunities, there will be something for everyone.
NADA Show Keynote Speakers
Image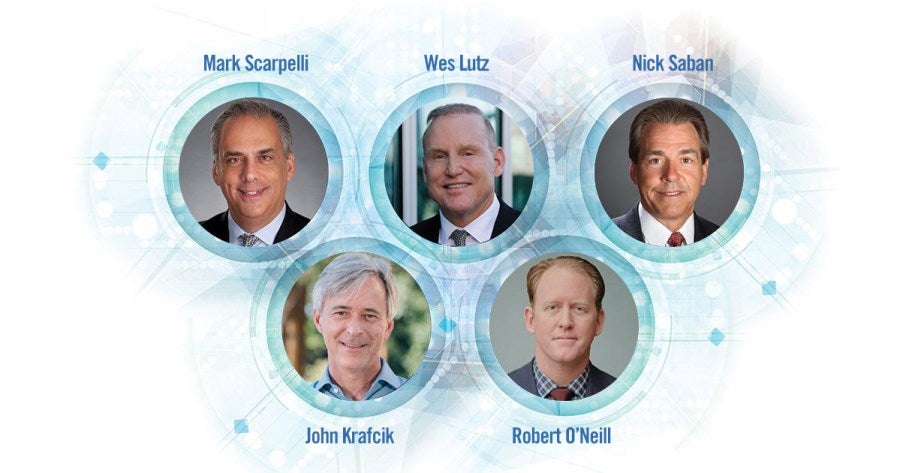 NADA Show 2018's keynote speakers will include Mark Scarpelli, 2017 NADA chairman, and Nick Saban, head coach at The University of Alabama (Friday's general session); Wes Lutz, 2017 NADA vice chairman, and John Krafcik, CEO of Waymo LLC (Saturday's general session); and Robert O'Neill, team leader at Naval Special Warfare Development Group (Sunday's inspirational session).
"In addition to the keynote speakers, the NADA Show offers one of the best educational training and networking opportunities in the industry for both dealers and their managers—from participating in the workshop sessions covering all dealership departments, attending the dealer-franchise meetings to shopping for the latest products and services from hundreds of exhibitors," said Richard Stephens, NADA Show committee chairman. "Attendees will be among the first in the industry to find out what's new in the retail-auto industry and stay ahead of the competition."
Education at the Show will touch on the most timely topics and issues facing dealers today, in areas such as Fixed Operations, Digital and Traditional Marketing, Dealer/Executive, Legal and Regulatory issues, Employee Recruiting, Hiring and Retention, and Variable Operations.
Attendee registration, which includes an early-bird discount and hotel selection, is now open. Don't delay! The early-bird registration discount ends Nov. 17, 2017.
Ready to register? Learn more at nadashow.org.