NADA's popular leadership-focused Distinguished Speaker Series is back for NADA Show 2022, which will be held in Las Vegas from Thursday, March 10, through Sunday, March 13.
Five dynamic keynote speakers will go beyond the traditional education topics to discuss key insights around leadership, dealership culture, team building, and personal and business success. Check out what's in store for this year's Distinguished Speaker Series:
Image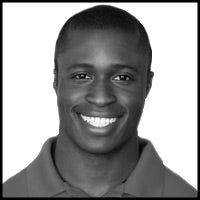 Stay Strong Enough, Long Enough
Thursday, March 10
Jesse Iwuji, Race Car Driver and Military Officer
In all things Jesse Iwuji does, there are two constants: his devotion to service and his inspirational nature. Iwuji went from competing at the top level of Division-1A college football to rising through the ranks of the military to lieutenant commander and is now a reservist and the only driver in all of national-level NASCAR currently in the military. It should come as no surprise that Iwuji has championed companies and charities that give back to our men and women in uniform. Learn more about Iwuji.
Image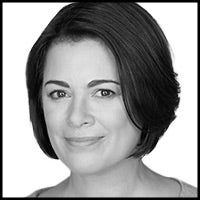 Harnessing Headwinds of Change
Friday, March 11
Col. Nicole Malachowski, First Woman Thunderbird Pilot, Combat Veteran, Fighter Squadron Commander, White House Fellow and Adviser, and Indomitable Spirit
Col. Nicole Malachowski, USAF (Ret.), defies stereotypes. Yes, she was a jet fighter pilot, but she's far more. A leader, a combat veteran, the first woman pilot in the Thunderbirds Air Demonstration Squadron, a White House Fellow and an inductee into both the National Women's Hall of Fame and the Women in Aviation International Pioneer Hall of Fame, Malachowski had a distinguished 21-year Air Force career that exceeded her wildest dreams. Drawing on stories from both her career and personal life, she inspires audiences to rethink the challenges they face every day, urging them to go beyond being resilient to become resurgent. She empowers people with three key beliefs: Failure and risk are the price of entry for achieving something great; sometimes you need to yield to overcome; and her personal mantra, "Nobody wants to lead a scripted life." Learn more about Malachowski.
Image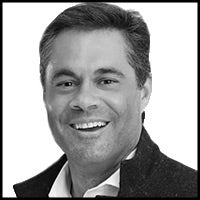 The Human Art of Hacking: Social Engineering Self-Defense
Saturday, March 12
John Sileo, Corporate Cybersecurity Strategist and Advisor
Anti-fraud and social engineering training only works when your people experience a fraud situation for themselves. Humans can be the weakest link or the strongest competitive advantage in the security and profitability of your information. But people are the most commonly underutilized weapon in the fight against cybercrime. John Sileo's presentation makes security interactive, so that it sticks. He uses his own losses from social engineering to illustrate the tools and tricks used to separate you from your critical data. His audience will be fully empowered to detect and deter social engineering and fraud. Learn more about Sileo.
Image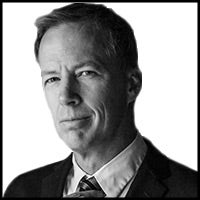 The Bucket List Life 
Sunday, March 13
Kenyon Salo, Professional Skydiver, Adventurist and Inspirational Speaker
Kenyon Salo, known as the "James Bond of Speaking," will show how his three simple concepts of living "The Bucket List Life" will guide you to fulfillment. With people, Salo found a simple process to guide others on a path to what most of us crave: living a more fulfilled life. In this session, you'll learn actionable steps that will help you elevate your life, both personally and professionally, and achieve anything you desire. Learn more about Salo.
Image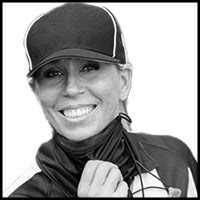 Breaking Through
Sunday, March 13
Sarah Thomas, The NFL's First Female Official
On April 8, 2015, Sarah Thomas was one of nine new game officials added to the NFL officiating roster for the 2015 season, becoming the first full-time female official in NFL history. Her history-making game—between the Kansas City Chiefs and Houston Texans—took place on Sept. 13, 2015. Thomas' hat, whistle and flag from that game are now on display at the Pro Football Hall of Fame. 
Thomas began her football-officiating career in 1996 after attending a meeting for aspiring football officials with her brother Lea. She worked in high school football for 10 years, officiating as many peewee, middle school and junior varsity games as possible. In 2007, she was hired by Conference USA, becoming the first woman to officiate for the NCAA's Major College Football Bowl Division. The hard work allowed her the opportunity to work numerous bowl games, championship games and All-Star games, giving her exposure to NFL officials who were scouting other officials. Learn more about Thomas.
The Distinguished Speakers Series is just one of the many facets at the Industry Event of the Year. Don't delay: Register today for NADA Show 2022!