Learn how NADA Legislative Affairs protects and promotes franchised auto and truck dealerships' interests before Congress.
Top Legislative Priorities
The Federal Trade Commission (FTC) proposed a "Vehicle Shopping Rule" that would overwhelm car buyers and small businesses with additional paperwork and needlessly lengthen the sales process. The rule was proposed without credible data-driven analysis or the necessary time for public comment to avoid unintended consequences to consumers and small businesses. A comprehensive study by the Center for Automotive Research found that the ten-year cost of the rule would be over $38 billion. Overall, the FTC's proposed rule would make the auto buying experience worse, not better, for consumers. 

The "FTC REDO Act" directs the FTC to "redo" its flawed "Vehicle Shopping Rule," but this time with basic regulatory safeguards the agency should have properly undertaken in the first place. The bill requires the FTC to 1) issue an Advance Notice of Proposed Rulemaking; 2) conduct a quantitative study on auto retailing; 3) conduct consumer testing; and 4) publish a cost benefit analysis based on actual data. The FTC failed to perform any of these essential steps before proposing its rule. Additionally, on July 13, the House Appropriations Committee reported out the Fiscal Year 2024 Financial Services and General Government appropriations bill (H.R. 4664) which included language that stops the FTC from finalizing, implementing, or enforcing the "Vehicle Shopping Rule." Members of Congress are urged to cosponsor the "FTC REDO Act" to direct the FTC to redo its proposed "Vehicle Shopping Rule" to prevent the agency from needlessly imposing significant burdens and costs on consumers and small business dealers.
The Environmental Protection Agency (EPA) recently proposed new emissions standards that would effectively require 67.5% of U.S. car sales be electric by 2032. New car and truck dealers are essential to sell and service EVs and have already invested $5 billion of their own capital in the tools, equipment, training, and recharging infrastructure which are critical to laying the foundation to move from early adopters to mass marketing EVs to the average consumer. Despite federal incentives, customers are not purchasing electric vehicles in the quantities required for automakers to meet these different government mandates. 
The current EPA proposal ignores real world consumer demand and as a result, goes too far, too fast. Consumers are not moving as fast as the proposed regulations, largely because the other changes needed to make EVs broadly attractive to consumers: affordability, a sufficient and reliable charging infrastructure, and acceptable charging speeds. A single national standard for achievable greenhouse gas regulations that leverages consumer demand is needed to produce the fleet turnover necessary to deliver environmental benefits. Language to prevent the EPA from spending money to finalize this mandate was included in the Fiscal Year 2024 House Interior-Environment Appropriations bill (H.R. 4821). Members of Congress are encouraged to sign letters to congressional leadership warning that unless the EPA creates a national greenhouse gas standard that is reasonable and achievable for all 50 states and stops attempting to ban the sale of gas-powered cars, Congress will need to step in. 
 
Under existing law, the Treasury Department has authority to allow businesses that utilize the last-in first out (LIFO) accounting extended time to replace inventory if a "major foreign trade interruption" makes inventory replacement difficult or impossible. Pandemic-related global disruptions and reduced auto production made it impossible for dealers to replenish new vehicle supply. Despite broad bipartisan support for Treasury's use of its existing authority regarding vehicle inventory, Treasury declined as it believes additional legislative authority is needed. 
Under the "Supply Chain Disruptions Relief Act" (H.R. 700/S. 443) Congress would determine that the conditions necessary to grant additional time to replace vehicle inventories under existing law due to pandemic-related foreign trade interruptions have been met. As a result of supply chain disruptions beyond the dealers' control, LIFO recapture triggered significant, unexpected tax liability that continues to harm many smaller, multi-generational family dealerships. Members of Congress should cosponsor the "Supply Chain Disruptions Relief Act" and urge House and Senate leadership to pass this technical and non-controversial legislation at the earliest opportunity.
 
Join the NADA grassroots network by texting NADA to 52886.
Grassroots
When lawmakers learn about your business and employees, they become better informed about how their decisions affect your ability to serve customers and grow your business.
Find Your Members of Congress
NADA Legislative Affairs Staff
Image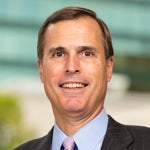 David Regan
Executive Vice President, Legislative Affairs
Image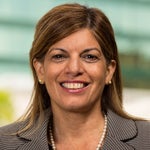 Ivette Rivera
Senior Vice President, Legislative Affairs
Image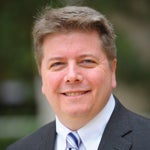 Michael Harrington
Vice President, Legislative Affairs
About Legislative Affairs
Learn how NADA Legislative Affairs protects and promotes franchised auto and truck dealerships' interests before Congress. Find the latest legislation affecting the automotive retail industry, including issues such as auto finance, tax policy, vehicle commerce, fuel economy and the environment, as well as grassroots.