NADA Used Car Guide Enhances Commercial Truck Guide With Expanded Options
MCLEAN, Va. (April 26, 2008) - In response to customer feedback, NADA Used Car Guide -- the industry standard in used-vehicle valuation and information -- has enhanced its ATD/NADA Official Commercial Truck Guide with a series of expanded construction options.

These enhancements, along with the Guide's existing construction options, provide a set of standardized market-reflective values for each segment of the industry, all in a single source.
 
Beginning with the May 2008 edition, the Guide will add six new dump-body and medium-duty construction options.  The dump bodies will include 8-11 foot, 12-14 foot and over-14 foot in steel and aluminum, and will be available for medium- and heavy-duty trucks.  In addition, the existing heavy-duty tag/pusher axle and reinforced/double frame options will be available for medium-duty trucks.
 
"These expanded options make it even easier for our customers to rely on us as a one-stop source for the data they need to make the best decisions," said Chris Visser, editor of the ATD/NADA Official Commercial Truck Guide.  

ATD Vice Chairman Gary Gibson, owner of Tri-State Sterling Trucks, in Cincinnati, Ohio, noted, "ATD has a long history of providing benefits to the commercial truck industry and we will continue to listen to their needs and work to exceed our customers' expectations."
 
To order or learn more about the ATD/NADA Official Commercial Truck Guide, as well as the full lineup of vehicle valuation products from the NADA Used Car Guide, visit:  www.nada.com/b2b.

About NADA Used Car Guide
Over a 75-year history, NADA Used Car Guide has earned its reputation as the leading provider of market-reflective vehicle valuation products, services and information to businesses throughout the U.S. and worldwide.  NADA's editorial team collects and analyzes over one million combined wholesale and retail automotive-related transaction prices per month.  Its guidebooks, auction data, analysis, and data solutions offer automotive, financial, insurance, and government professionals the timely information and reliable solutions they need to make better business decisions.  For more information, visit www.nada.com/b2b.

About ATD
Founded in 1970, the American Truck Dealer (ATD) division of the National Automobile Dealers Association (NADA) is the only national organization representing dealers selling new medium- and heavy-duty trucks. More than 2,400 members of ATD receive full association services from NADA.
Media Contacts
Image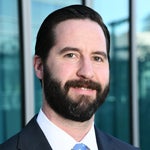 Jared Allen
Vice President, Communications
Image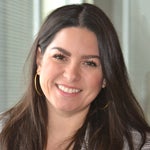 Juliet Guerra
Director, Media Relations