Contact
Image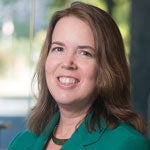 Lisa Rose
Senior Director, Benefit Services
Participant Inquiries? Call 888.461.6232 (office)
The NADA Retirement Program from Empower Retirement
NADA has established an affinity relationship with Empower Retirement, the second largest retirement services provider in the US, under which Empower offers retirement plans for Dealers. Information about the NADA Retirement Program from Empower Retirement can be found at nadaretirement.com.
Customized Consulting
Empower's consultants have an in-depth knowledge of the broad range of available 401(k) features and offerings, and can match those features to the specific goals of your company.
Fiduciary Services
The NADA Retirement Program from Empower includes fiduciary support services such as a Plan Trustee, a 3(16) Plan Administrator, and a 3(38) Investment Manager.
Superior Service Model
Empower's service model for the NADA Retirement Program includes a dedicated team of professionals to assist you and your employees.
Enhanced Web Features
Empower's Web site provides retirement-readiness tools and calculators, including an easy-to-use retirement income calculator - helping employees project potential monthly income in retirement.