NADA Issues Analysis of 2021 Auto Sales, 2022 Sales Forecast
TYSONS, Va. (Jan. 11, 2022)—Today, the National Automobile Dealers Association (NADA) issued its analysis of 2021 U.S. auto sales and the economy.
"The major theme for new-vehicle sales in 2021 was constrained inventory," said NADA chief economist Patrick Manzi. "The coronavirus pandemic and resulting microchip shortage and production cuts significantly constrained new-car and truck inventory at dealerships across the country. Constraints further led to suppressed new-vehicle sales, as well as used-vehicle inventory shortages and increased vehicle prices."
2021 came to a close with new-light vehicle sales of 14.93 million units, an increase of 3.1% compared to 2020's sales volume of 14.47 million units. December 2021's SAAR totaled just 12.44 million units, a decrease of 23.7% compared to December of 2020.
When contrasting vehicle sales to inventory, Inventory levels at the end of December 2021 totaled 1.12 million units, up 7.4% compared to the end November 2021, but down 59.1% compared the end of December 2020's total of 2.75 million units.
While microchip shortages, one of the causes for diminished inventory, are slowly improving, shortages are expected to last through at least the second quarter of 2022. Auto Forecast Solutions expects that 11.3 million vehicles will not be produced globally as a result of the chip shortage.
Moving into 2022, NADA anticipates new-vehicle sales of 15.4 million units – an increase of 3.4% from 2021.
While holding a comparably small percentage of market share versus internal combustion engine vehicles, alternative fuel powertrains accounted for 9.5% of all new-vehicle sales in 2021. Hybrid powertrain sales were 5.4% of all-new vehicles sales, up from 3.1% in 2020, while plug-in hybrid vehicle (PHEV) sales were 1.2% of all sales in 2021, up from 0.5% of sales in 2020. Battery electric vehicles (BEV) also continue to gain market share, accounting for 2.9% of all new-vehicle sales in 2021, up from 1.6% in 2020. As new BEV product continues to reach showrooms, franchised new-car dealers sales of BEVs continue to grow; in 2021 franchised dealers sold more than 31% of all new BEVs sold the U.S.
Due to limited new-vehicle inventory, some consumers sought transportation in the used-vehicle market. Tight new vehicle inventory lead to rising used vehicle prices throughout the year. Through October 2021,the average used vehicle transaction price at a franchised dealerships was $25,904, up 19.1% year-over-year.
At the macro level, inflation is a major concern for consumers; in November 2021, inflation hit 6.8% year-over-year as measured by the Consumer Price Index (CPI). This increase marks the steepest 12-month increase since 1982 with indexes for gasoline, shelter, food, used vehicles, and new vehicles among the largest contributors. Price levels are expected to remain elevated through at least the second quarter of 2022.
Consumers are, in turn, feeling the effects of rising prices and are concerned that their standard of living will decrease as wage gains are not sufficient to mitigate rising prices. Despite this sentiment coming as a result of increased inflation, real personal consumption expenditures surpassed pre-COVID levels starting in the second quarter of 2021 and increased throughout the remainder of the year. This contradiction is likely due to increased spending by higher income households with lower- and middle-income households feeling the impact of inflation more directly.
In the labor market, the U.S. unemployment rate fell to 3.9% in December 2021. In November, a record 4.5 million Americans quit their jobs with 6.7 million hired. There were 1.5 job openings per unemployed person at the end of the November 2021, the best job-seekers market on record. While the economy continues to add more jobs than have been resigned each month, the COVID Omnicron variant could impact employment numbers in the coming months if increasing numbers of infection continue. At franchised new-car dealerships, employment totaled 1.079 million at the end of October 2021, virtually unchanged from prior months; throughout 2021, employment at franchised dealerships has hovered at approximately 4% to 5% below pre-COVID levels.
"We expect employment at franchised new-car dealerships to return closer to prepandemic levels as new vehicle production picks up and the microchip shortage slowly dissipates," said Manzi. "Furthermore, pent-up demand continues to build, which should help push sales rates closer to pre-pandemic levels once the chip shortage is behind us."
Click here to read the full December 2021 NADA Market Beat report.
Media Contacts
Image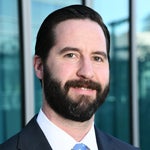 Jared Allen
Vice President, Communications
Image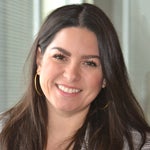 Juliet Guerra
Director, Media Relations