Image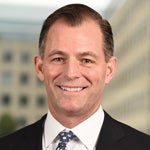 Mike Stanton became NADA's president & CEO on January 1, 2021. He previously served as NADA's executive vice president and chief operating officer.
Stanton has represented NADA and dealer interests for over 20 years in roles with the Industry Affairs Department and the NADA Used Car Guide.
Stanton received a bachelor's degree in political science from James Madison University and a MBA from Virginia Tech.
He is married to Kelly and they have three children.