Image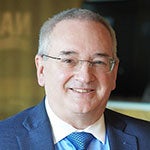 Mark Sportack
Vice President & Chief Information Officer
Mark Sportack is NADA's Vice President and Chief Information Officer, working to support the needs of the Association and its members. He brings a wealth of experience to NADA, having worked for AT&T, Bell Labs, and large international law firms.
He is skilled in managing all aspects of information technology, with expertise in identifying and launching systems to meet emerging needs of the business. Additionally, Mark has written several books on information technology and taught graduate courses in Syracuse University. He combines his passion for information technology with a strategic perspective and commitment to customer service excellence.
Mark earned his MBA from Lehigh University and holds undergraduate degrees in Economics and Computer Science. He is married to Karen, and they have three children.