Image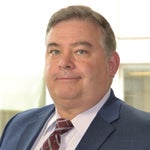 John Beckman
Executive Vice President & Chief Operating Officer
John Beckman serves as NADA's Executive Vice President and Chief Operating Officer, working across the organization on strategy and operations, as well as development of new business opportunities. Mr. Beckman also oversees NADA's Dealership Operations, Membership, Information Technology and Economics and Data Analytics.
John brings more than 25 years of automotive industry experience to NADA, having held numerous executive-level marketing, brand/product and operations management positions at the National Automobile Dealers Association, J.D. Power, Keystone Automotive and Navy Federal Credit Union. He has extensive experience in both the for-profit and non-profit sectors.
John earned his BS in Marketing from George Mason University.