Image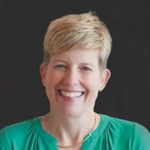 Dawn Worthington
Vice President, Human Resources
As Vice President of Human Resources, Dawn oversees people management, talent acquisition, total rewards and other HR functions for NADA. She joins a team committed to establishing a positive workplace culture and optimizing employee productivity to meet the needs of NADA members.
Dawn has over 25 years of experience in human resources in the non-profit, trade association world. Prior to NADA, she was Vice President of Human Resources and Administration at the National Association of Chain Drug Stores (NACDS). She also worked in human resources at the National Restaurant Association.
Dawn is an active learner holding numerous certifications in the human resources and association fields. She is a certified Professional in Human Resources (PHR), Society for Human Resource Management-Certified Professional (SHRM-CP), Association Executive (CAE), Nonprofit Organization Management (IOM), and a Gallup Certified Strengths Coach. Dawn graduated from American University with a BS in Business Administration, focusing on Human Resources & Enterprise Management.