Image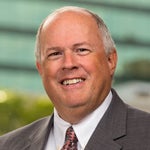 Andrew Koblenz
Executive Vice President, Legal & Regulatory Affairs and General Counsel
Andrew D. Koblenz is NADA's executive vice president of Legal and Regulatory Affairs, which represents NADA and dealer interests before federal agencies, and general counsel. He supervises a staff of attorneys who specialize in franchise and state law, corporate law and federal regulatory affairs.
Prior to his current position, Koblenz was vice president of NADA Industry Affairs from June 2001 to February 2006, directing the activities of NADA's Industry Relations and Industry Analysis departments, as well as the association's American Truck Dealers (ATD) division.
Previously, he served as NADA's executive director and special counsel for Industry Affairs for two years, representing the interests of franchised automobile dealers in policy, operational and other discussions with vehicle manufacturers.
Before joining NADA, Koblenz served for five years as a senior attorney with the American Automobile Manufacturers Association. There, he advised the association on a variety of issue areas including sales, credit, leasing, and finance law, product safety and liability, intellectual property and benefits and taxation.
From 1990 through 1994, he was a partner at the Washington, D.C., law firm of Richardson, Berlin & Morvillo where he specialized in corporate and securities matters.
Koblenz attended Union College in Schenectady, N.Y., and received his B.A. in political science, summa cum laude, in 1978. In 1981, he received his J.D., cum laude, from Harvard Law School. He is a member of Phi Beta Kappa and the American Law Institute.