Image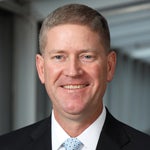 John Mitchell Jr.
NADA Board Member - Alabama
FRANCHISES
Hyundai, Chrysler, Dodge, Jeep, Ram, Mazda, Lincoln, Toyota, Nissan
John Mitchell Jr. is Executive Manager/Vice President of Mitchell Nissan Inc. in Enterprise, Ala. Mitchell grew up in the automotive business. His dad started the business and he has worked in it since he was in Jr. high school. John has held multiple positions and worked in all department of the store. Mitchell represents Alabama's franchised new-car dealers on the board of directors of the National Automobile Dealers Association. (Term: February 2020-February 2026)
Industry Service
Chairman, Automobile Dealers Association of Alabama, 2017
1st Vice Chairman, Automobile Dealers Association of Alabama, 2016
Secretary/Treasurer, Automobile Dealers Association of Alabama, 2015
Board Member, Nissan Regional Advisory Board, 2016-2019
Community Service
President, Enterprise Chamber of Commerce
Member, Wiregrass Economic Development, 2016-present
Secretary, Wiregrass Economic Development Executive Committee, 2019-present
Board Member, Enterprise Christian Mission, 2013-present
Chairman, Enterprise City Water Board, 2017-present
Education
Bachelor's degree in Business Management, University of Southern Mississippi, Hattiesburg, Miss.
NADA Dealer Academy, McLean, Va.