The Treasury Department should grant temporary LIFO relief to businesses facing difficulty replacing inventories due the global interruption in vehicle production.
LIFO (last in, first out) is a longstanding inventory accounting method used by businesses to help mitigate rising inventory costs.  As costs rise, LIFO is a more accurate way of measuring financial performance and calculating tax.
Due to the pandemic and supply chain issues, many automobile dealerships are anticipating significant decreases in inventories when compared to the same time last year. This has left many dealerships that use the LIFO method of accounting for inventory concerned about LIFO recapture. 
Dealers using the LIFO method of accounting for inventories, in years of increasing inventory levels and prices, have benefited by being able to consider the last units acquired to be the first ones sold. 
Over time this benefit builds up as a LIFO reserve and as inventories decrease the reserve is recaptured. Some dealerships are experiencing decreases of 60% to 70% or more in inventories when compared to their prior year-end.
Under those circumstance, dealerships on LIFO could face a significant tax burden from LIFO recapture.
The Treasury Department has existing authority (Sec. 473 of the Internal Revenue Code) to allow LIFO relief to businesses if a "major foreign trade interruption" makes inventory replacement difficult. 
Despite broad bipartisan congressional support for Treasury's use of Sec. 473, Treasury has declined as it believes additional legislative authority is needed. The "Supply Chain Disruptions Relief Act" (H.R. 7382/S.4105), supported by NADA, explicitly provides Treasury such legislative authority. 
 
Media Contacts
Image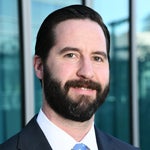 Jared Allen
Vice President, Communications
Image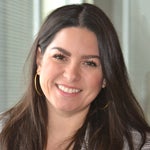 Juliet Guerra
Director, Media Relations
Join the NADA grassroots network by texting NADA to 52886.
Your Members of Congress
When lawmakers learn about your business and employees, they become better informed about how their decisions affect your ability to serve customers and grow your business.
Legislative Affairs
Learn how NADA Legislative Affairs protects and promotes franchised auto and truck dealerships' interests before Congress.
View All Legislative Affairs
Regulatory Affairs
Learn how NADA Regulatory Affairs Group protects and promotes franchised auto and truck dealerships' interests before the federal administrative agencies.
View All Regulatory Affairs