Official News Coverage of NADA Convention will be Available on nada.org
MCLEAN, Va. (Feb. 4, 2008) - The National Automobile Dealers Association announced today that nada.org - the trade group's award-winning Web site - will provide expanded news coverage from the NADA Convention & Exposition in San Francisco, February 9-12.

Top stories from the convention will be available on nada.org's Home Page, along with a convention Photo Gallery. Speeches, NADA-TV reports and news releases will be available in nada.org's Media Center. Visitors to nada.org also will be able to access multiple feature articles from NADA's AutoExec magazine.

"We're excited about being able to provide timely coverage of the NADA convention," said Dale Willey, NADA chairman. "We have 25,000 people coming to the convention, including dealers from 32 countries. With interest so high, it makes sense to provide extensive convention coverage on nada.org which is available to a worldwide audience," Willey added.

Sign up today for NADA Headlines
For daily convention and auto industry coverage, NADA Headlines, an industry-leading e-newsletter, will be e-mailed to subscribers each day during the convention highlighting the industry's top new headlines and special convention coverage. Click here to subscribe to NADA Headlines.

NADA-TV broadcast 24 hours, every day of the convention
NADA-TV, the official broadcast service for the convention, will provide comprehensive coverage of daily events, general sessions, workshops, meetings and highlights from the floor of the exhibition, as well as interviews with auto industry leaders.

NADA-TV will be broadcast to all convention hotels and throughout the convention center, as well as via satellite to 10,000 dealerships around the country.

More than 25,000-franchised auto dealers, exhibitors, media and guests are expected to attend the four-day event. The convention will be held at San Francisco's Moscone Center. A record 700-plus exhibitors will occupy more than 760,000 sq. ft. of exhibit space in three buildings - Moscone North, South and the new, state-of-the-art Moscone West.
Media Contacts
Image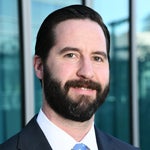 Jared Allen
Vice President, Communications
Image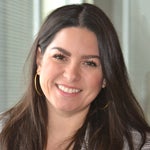 Juliet Guerra
Director, Media Relations