Used SUV and Pickup Truck Prices Continue Historic Decline in Second Quarter 2008 While Passenger Car Values Climb
MAJOR MARKET SHIFTS DRIVEN BY HIGH FUEL COSTS, LOW CONSUMER CONFIDENCE

McLean, Va. (July 23, 2008) -- The average wholesale price of used vehicles sold at auctions declined for sport utility vehicles (SUVs), pickup trucks, crossover utility vehicles (CUVs) and vans in the second quarter of 2008 from the first quarter of the year, while used passenger car prices increased, according to NADA AuctionNet data released by the NADA Used Car Guide -- the industry standard in used-vehicle valuation products and data.

The data reflects a continuing shift in demand by consumers and automobile dealers to more fuel-efficient vehicles as gas prices climb and consumer confidence falls.

Used pickup truck and SUV prices led the declines, with wholesale prices falling 11.2 and 9.6 percent respectively on 1-to-5 year old vehicles.  They were followed by CUVs and vans, with values falling 3.8 and 3.0 percent respectively.  

Used passenger cars were the only segment showing price gains, up 3.5 percent, driven largely by strong demand in the compact and midsize segments.

As a result, the $3,500 price premium that SUVs and pickup trucks have historically held over passenger cars has diminished significantly. Pickup truck prices have fallen to levels nearly equal to passenger cars, while the gap is closing between SUVs and cars.

The median age of SUVs for sale at auctions increased by more than a year to 42 months from 29 months in the April, May and June quarter compared to the first three months of the year, indicating a continued migration out of this segment and more consumers trading in older SUVs.  

"Fuel prices continue to be the dominant factor in resale values," said Terrence W. Wynne, director of editorial and data services for the NADA Used Car Guide.  

"Within NADA sub segments, we estimate that for every $1 increase in gas, large pickups decline in value by $2,200, on average," he added.  "By contrast, for intermediate compact cars, a $1 increase in fuel costs lifts resale prices by an estimated $980.  These estimates do vary on younger and older vehicles."
 
Wynne pointed out that the NADA Used Car Guide is responding by making "fairly aggressive" devaluations of SUVs and pickup trucks through the end of this year.  "It is evident that this is a long-term depreciation trend as opposed to volatile, near-term price behavior," he said.  

According to the AuctionNet data, average car and light truck quarterly pricing trends were as follows:

      CAR    CUV    PICKUP     SUV     VAN
Q1 '08 Avg. Price      $12,705     $16,434     $14,835     $15,846     $11,727
Q2 '08 Avg. Price**     $13,145     $15,814     $13,170     $14,322     $11,380
                         
 Percent Change     3.5%     -3.8%     -11.2%     -9.6%     -3.0%
Source:  AuctionNet Data
** Adjusted for mileage and model mix

AuctionNet is an industry-unique wholesale auction database, available exclusively from NADA Used Car Guide, in joint partnership with the National Auto Auction Association (NAAA).  Over 80 million records strong and updated weekly, it captures sales from all Manheim, ADESA as well as participating ABC, ServNet and large independent auctions, representing over 80% of nationwide auction activity.
Media Contacts
Image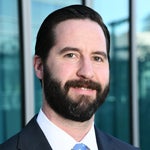 Jared Allen
Vice President, Communications
Image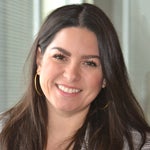 Juliet Guerra
Director, Media Relations