President Obama, Transportation Secretary Acknowledge Dealer Frustration with Slow 'Clunker' Reimbursements but Promise 'Dealers Will Get Paid'
WASHINGTON (August 27, 2009) - The "cash for clunkers" program came to a close Tuesday night, with nearly 700,000 older vehicles taken off the roads and replaced with more fuel-efficient cars and trucks, according to a news release from the Department of Transportation. Auto dealers submitted rebate applications worth $2.88 billion, which was just under the $3 billion provided for the program by Congress.

"With the end of the clunkers program, it's now all about dealer reimbursements," says NADA Chairman John McEleney, a multi-franchise dealer in Iowa. "We have to make sure that dealers will not be penalized by a loss of reimbursement for legitimate program sales for reasons outside of their control, such as an inability to access the Transportation Department's Web site. We are taking President Obama and the Transportation Secretary at their word that dealers will be reimbursed."

During the final days of the program, which included two deadline extensions, auto dealers around the country reported computer delays that prevented them from filing reimbursement claims. To handle the rush of reimbursement claims, the Transportation Department has augmented a team that already includes more than 2,000 people processing dealer applications for rebates.

"I understand dealers want to get their money back as soon as possible... And they will get their money, but we've got to process it properly ...," President Obama said in a radio interview at the White House on August 20.  "I know dealers are frustrated. They're going to get their money," Transportation Secretary Ray LaHood assured dealers last week they would be paid for "clunkers" deals, Reuters reported August 25.

Despite the widely reported glitches in the program, it still proved to be an economic boon for the U.S. economy. According to a preliminary analysis by the White House Council of Economic Advisers, the "clunkers" program will:

• Boost economic growth in the third quarter of 2009 by 0.3-0.4 percentage points at an annual rate because of increased auto sales in July and August;
• Sustain the increase in GDP in the fourth quarter because of increased auto production to replace depleted inventories; and
• Create or save 42,000 jobs in the second half of 2009. Those jobs are expected to remain well after the program's close.

The "clunkers" program also provides good news for the environment. The Transportation Department says 84 percent of consumers traded in trucks and 59 percent purchased passenger cars. The average fuel economy of the vehicles traded in was 15.8 miles per gallon, and the average fuel economy of vehicles purchased is 24.9 mpg, a 58 percent improvement.

"This is one of the best economic news stories we've seen," said Transportation Secretary Ray LaHood. "Manufacturing plants have added shifts and recalled workers. Moribund showrooms were brought back to life and consumers bought fuel efficient cars that will save them money and improve the environment."
Media Contacts
Image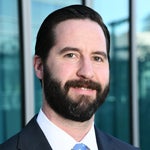 Jared Allen
Vice President, Communications
Image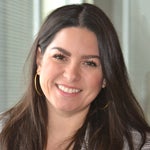 Juliet Guerra
Director, Media Relations