Outgoing 2021 NADA Chairman Paul Walser Highlights the Defining Moment for Auto Dealers
LAS VEGAS (March 11, 2022)—In his outgoing remarks as 2021 NADA Chairman, Paul Walser underscored the challenges and changes impacting the auto retail industry and called on dealers to adapt to threats and focus on the future of auto retailing.
"Let's take what's already built and improve it. Rather than letting seismic shifts rock us to the core, let's make this a defining moment and create our own destiny," Walser said his Friday keynote address at the NADA Show 2022 in Las Vegas.
"Instead of caving to short-term pressure, let's focus on what really matters: capitalizing on our existing dealership presence and finding new and better ways to excite our customers."
From advocating for the dealer franchise system and its advantages for customers and OEMs alike, to helping dealers navigate the microchip shortage and resulting inventory concerns, to underscoring that dealers nationwide are excited and ready for the electric vehicle future, Walser reminded thousands of auto dealers attending NADA Show 2022 of the many issues that NADA tackles on behalf of, and hand-in-hand with, franchised dealers nationwide.
Walser – partner of Walser Automotive Group in Edina, Minn. – highlighted the influence of dealerships across the country and their impact to local economies and communities, citing the dealer network footprint as a competitive advantage over direct sales manufacturers, as well as urged dealers to stay engaged and active.
"Engagement starts with knowing all the issues that can help or hurt us," said Walser. "And then going out, speaking up, and advocating with your trade associations and with your local officials."
Walser also stressed the importance of diversity, inclusion in equity in the auto retailing industry and the path ahead to more diverse workforce.
"Imagine a workforce where diversity and inclusion are the standard, a workforce where diversity and inclusion are the standard, where we are the industry that encompasses everyone – so much so, that our efforts are respected and celebrated by other industries, government agencies, legislators and everyday people looking for an opportunity or a career. And where there is no shortage of people wanting to be part of it. We can accomplish all of this by doing what we've always done: working hard, being open minded, engaging with our trade associations and standing up for what we know is right."
"The journey has begun and the possibilities are endless," said Walser. "This is our defining moment. Let's build better relationships. Let's improve our processes. Let's open more doors and let's get more involved because that is the path to a brighter future for us all."
Media Contacts
Image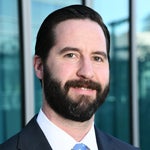 Jared Allen
Vice President, Communications
Image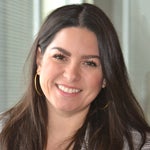 Juliet Guerra
Director, Media Relations