New NADA Chairman Wes Lutz Outlines Goals, Focus Areas for Coming Year
LAS VEGAS (March 24, 2018) – Personal vehicle ownership is stronger than ever and auto dealers will continue to bring exciting, inspiring, life-changing products to their customers, just like they've have been doing for the last 100 years, Wes Lutz said in his first official speech as 2018 chairman of the National Automobile Dealers Association (NADA).

"It's true, technology makes sharing a car more convenient than ever. But, what the naysayers forget, is that technology also makes owning a car better than it used to be," said Lutz, who has been a dealer since 1976. "Auto dealers are going to sell the vast majority of electric cars sold… The automobile is the most exciting platform for innovation in the next 100 years."

Lutz, president of Extreme Dodge-Chrysler-Jeep-Ram in Jackson, Mich., outlined his priorities and focus for his coming year as chairman, including advocating new-car dealer concerns within the industry, and in the legislative and regulatory affairs arenas as well. Lutz said he will also encourage dealers to continue adapting to the retailing challenges ahead.

"Just because a new system pops up, doesn't mean the 'old one' is dead. Just because technology changes, it doesn't mean that a car's usefulness is gone. At almost every turn, dealers have faced challenges—some major ones. But our troubles didn't define us. How we responded to them did."

As car ownership continues to break records–global sales of 90 million in 2017, Lutz noted–auto dealers have a role to play in the future of the industry, investing in new franchises, new facilities, and new technologies.

And NADA will have an important role to play, according to Lutz. "NADA will continue to fight for you in our Nation's Capital —in the face of regulatory and legislative burdens. We will continue to reach out to manufacturers and build strong relationships moving ahead."

Lutz served on NADA's board of directors until 2004. He came back to NADA's board in 2013, serving as chairman of the association's regulatory affairs committee. He also served as president of the Michigan Automobile Dealers Association in 2012, and was the Time Dealer of the Year Award winner for Michigan, 2009.

Most recently, Lutz served as NADA vice chairman under outgoing Chairman Mark Scarpelli. His new term as chairman officially began at the 2018 NADA Show in Las Vegas.
Media Contacts
Image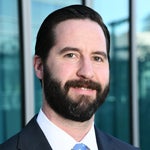 Jared Allen
Vice President, Communications
Image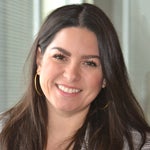 Juliet Guerra
Director, Media Relations