New Light-Vehicle Sales on Track for Record Year in 2016
LAS VEGAS (April 1, 2016) - New-vehicle sales for cars and light trucks are on pace to reach the National Automobile Dealers Association's forecast of 17.7 million vehicles in 2016.

"We are closing out a strong first quarter," said NADA Chief Economist Steven Szakaly at a press briefing during the NADA Convention and Expo in Las Vegas. "With low interest rates, low gasoline prices and a rich selection of new vehicles with improved fuel and safety technology, it remains a great time for consumers to buy a car."

Szakaly noted that the average transaction price on a new vehicle was nearly $34,000 at the end of the first quarter, thanks to an increase in light-truck sales and the purchase of more options on vehicles.

Low fuel prices are also helping to accelerate a long-term trend in U.S. motor vehicle sales that continues to favor light trucks over cars.

"We expect light trucks to reach 57 percent of the new-car market this year," Szakaly said. "Consumers appreciate the utility, convenience and cargo room that light trucks provide, and buyers continue to favor them over cars."

Car segments are expected to remain weak this year, with incentives on small, midsize and even luxury cars expected to rise as the year progresses. But Szakaly said this will be offset by falling incentives on in-demand light trucks.

But weak economic indicators in overseas markets remain a concern, Szakaly said. While the slowdown in the Chinese economy may not yet have affected new-car sales there, it still has the potential to lead to another period of overcapacity from Chinese automakers.

NADA Data 2015

For the fifth straight year, net pretax profit at dealerships as a percent of total sales was 2.2 percent, according to NADA Data 2015, the annual financial profile of new-car dealerships. 

"There is healthy competition between dealers to sell and service vehicles, and this has meant consistently good deals for consumers," Szakaly said. "As NADA Data has shown, despite rising sales, profitability has been flat at 2.2 percent for five years."

NADA Data 2015 includes the many major milestones achieved by the retail auto industry in 2015:
Franchised new-car dealerships sold a record 17.3 million-plus new cars and light trucks.
Total dealership revenue, including new- and used-car sales, as well as parts and service sales, eclipsed sales from 2014 reaching a new high of $862 billion in 2015, an increase of 6.9% from 2014.
Dealerships wrote more than 200 million repair orders, with more than $97 billion in service and parts sales.
New-car dealership employment reached 1,110,700, up 4.3% from 1,064,000 employees in 2014.
Average number of employees per dealership was 67, up 3.1% from 65 employees in 2014.
Annual payroll at new-car dealerships was $62.8 billion in 2015, up nearly 8% from 2014.
Average dealership payroll was $3.8 million, up nearly 8%.

"But what matters even more is that dealers continue to be drivers of economic development in their local communities," Szakaly said. "Last year, franchised dealers employed more than 1.1 million workers directly; in addition, hundreds of thousands of other local jobs across the country were dependent on dealerships."

Dealers spent billions last year on contracting, services and wages-almost all of which flows right back to the local community.

In each of the past three years, dealership employees have seen their incomes rise by more than 2 percent and total compensation increased by almost 6 percent. This has outpaced total compensation in other retail sectors, and dealers boast one of the highest average salaries of all industries.

"For 2016, expect dealership employment to reach an all-time high," Szakaly added. "The past six years have been the longest period of new-vehicle sales growth since the 1920s, and the outlook for 2016 is just as bright."

Other highlights from NADA Data 2015:
Average selling price of a new vehicle was $33,419, up 2.5% from 2014.
Average selling price of used vehicles sold was $19,397, up 2.9% from 2014.
Average new vehicles sold per dealership was 1,050.
Total number of new-car dealerships was 16,545, up 149 dealerships from 2014.
Number of customers purchasing a new- or used-vehicle service contract was 43%, up 1.3% from 2014.
New-car dealerships sold 18.76 million used vehicles (10.86 million were retailed and 7.90 million were wholesaled).

NADA 2015 Dealership Workforce Study

The NADA 2015 Dealership Workforce Study, which analyzed 2014 data, showed a growth industry with earnings opportunity.

"America's new-car dealerships created new jobs, provided well-above-average wages and generated weekly earnings growth that kept pace with or exceeded U.S. private-sector income growth," Szakaly said.

Most of the income growth was made possible by continued improvements in dealership employee productivity, which was up 3.4 percent.

Although new-car dealership employee turnover increased, total turnover was still lower than the U.S. private-sector average. Only one key position, sales consultant, exceeded the U.S. private-sector industry average of 44 percent.

All other key positions were below U.S. averages. Turnover is lower than the U.S. private-sector average due in great part to the overall attractiveness of retail automotive as a career choice.

The 2015 study analyzed 290,000 payroll records. Each dealership also completed a questionnaire, which identified franchises, and supplied information on sales volume, weekend work schedules and employee benefits. The report also provides comparisons by luxury and non-luxury dealer franchises.

The enrollment period for dealerships to participate in the next study ends April 29, 2016.

More than 25,000 new-car and -truck dealers and their managers, as well as dealers from over 30 countries, auto industry executives and exhibitor staff attended the 2016 NADA Convention & Expo in Las Vegas.

Founded in 1917, NADA will celebrate its 100-year anniversary during the 2017 NADA Convention & Expo in New Orleans, which will run from Jan. 26-29.
View the complete convention coverage
Media Contacts
Image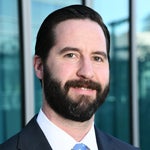 Jared Allen
Vice President, Communications
Image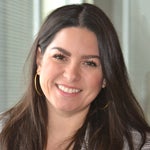 Juliet Guerra
Director, Media Relations