New Car Dealers of Utah Select NADART as Preferred Retirement Plan Provider
McLEAN, Va. (Sept. 18, 2014) - NADART, the retirement plan and financial services division of NADA, and the New Car Dealers of Utah today announced a new strategic partnership. The partnership supports NADART's initiative to provide customized retirement plan solutions to state associations, their dealer members and employees.

"We are proud to announce our endorsement of NADART's retirement plan product," said Craig Bickmore, executive director of the New Car Dealers of Utah. "We know our members and their employees will benefit from the service and experience they provide. Having the right resources, like a quality 401(k) plan, can improve a dealership's operations."

NADART delivers a selection of investment and employee benefit options specifically designed for dealer businesses.

"NADART believes workers should get the best value from their 401(k) plan to prepare for a successful retirement," said Betsy Piper/Bach, NADART vice president and chief operating officer. "We understand teamwork, and we'll deliver our personalized and professional services to support the Utah dealers association and its dealership members."

Utah joins 12 other state dealer associations who have partnered with NADART, which include Alabama, California, Colorado, Georgia, Illinois, Louisiana, New York, North Carolina, Ohio, Oregon, Pennsylvania and South Carolina.
Media Contacts
Image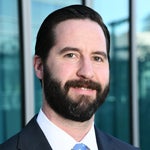 Jared Allen
Vice President, Communications