NADART Has Banner Year in 2013 with Nine State Dealer Groups Joining
GEORGIA AND SOUTH CAROLINA AUTO DEALERS ASSOCIATIONS SELECT NADA'S RETIREMENT PLAN
McLEAN, Va. (Feb. 24, 2014) - NADART, the retirement plan and benefits division of the National Automobile Dealers Association, had a banner year in 2013.

The Georgia Automobile Dealers Association (GADA) and the South Carolina Automobile Dealers Association (SCADA) were the eighth and ninth state dealer groups, respectively, to select NADART last year to provide customized retirement plans for their member dealers and dealership employees.

"NADART is the perfect partner to help provide our dealer members with quality retirement plan services," said GADA President William F. "Bill" Morie.

NADART works with dealer associations across the country to deliver a selection of investment and employee benefit options specifically targeted toward dealer businesses.

"NADART brings years of experience in retirement plan management, and our new partnership will benefit our auto dealer members and their employees for years to come," said E. Sims Floyd, Jr., executive vice president of the SCADA.

In addition to Georgia and South Carolina, the state dealer associations in New York, Louisiana, North Carolina, Oregon, Pennsylvania, California and Ohio selected NADART last year, joining the previous partner Colorado.

"We're excited to welcome our two new strategic partners, GADA and SCADA," said Betsy Piper/Bach, NADART vice president and chief operating officer. "We look forward to addressing the retirement needs of the business owners and their employees in these states."
Media Contacts
Image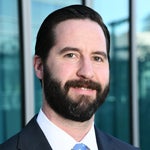 Jared Allen
Vice President, Communications