NADA Used Car Guide Celebrates 75 Years and Builds on Proud Heritage with New Products for Today's Market
MCLEAN, Va. (Jan. 22, 2008) - NADA Used Car Guide (NADA), the industry standard in used-vehicle valuation and information, celebrates its 75th Anniversary with a new logo marking its proud heritage and a host of innovative products for today's rapidly-changing automotive marketplace.

"NADA has provided the industry's most comprehensive and market-reflective vehicle valuation information for 75 years, and we're proud of our accomplishment," said Mike Stanton, vice president and chief operating officer of NADA Used Car Guide.   "We're also moving to build on our successful history by offering our customers new products and services that will help them make better decisions in today's highly competitive market."        

To mark the anniversary, NADA today unveiled a new logo that reflects the heritage of its guidebooks and a continued commitment to the highest standard of excellence for its customers.  "This familiar look is a symbol that people around the world recognize as 'NADA,' a symbol with a long track record of credibility and quality," added Stanton.

The company also announced it is uniting its NADA Analytical Services Group (business-to-business products/services) and NADAguides.com (consumer products/services) to form one identity and brand presence.  The "joining of forces" will further leverage the expertise and data and build on the strong heritage of the most recognizable brand in the industry.

"Consumers and businesses alike recognize 'NADA' as the reliable gold standard for vehicle valuation and information," said Don Christy, Jr., president and CEO of NADA Appraisal Guides (NADAguides.com).  "At NADAguides.com, we take pride in providing millions of consumers with instant access to the latest information needed to buy, sell, trade and research vehicle transactions.  NADA leads the industry in accurate vehicle information for businesses, as well.  By uniting the strengths and expertise of both, all of our customers can count on NADA to be the single source for vehicle pricing and information for years to come."   

In today's volatile market, NADA is relied upon by government, insurance, banking, OEMs, dealers and consumers for its values provided in guidebooks, CDs and web-based products.  Among its recently expanded products and services:
NADA B2B Online - The world's most comprehensive online database of values for a wide array of used cars, trucks, boats, motorcycles, recreation vehicles, farm equipment and more;
NADAguides.com - A leading consumer vehicle valuation and information site providing pricing information, research tools, products and services, attracting more than 6.5 million visitors monthly;  
AuctionNet - An industry-unique wholesale auction data network in partnership with the National Auto Auction Association (NAAA), representing over 80 percent of total auction transactions.
NADA continues to enhance its full product and service lineup to deliver information that empowers users to make educated business decisions.  Its dedicated mission for 75 years continues with the planned introductions of new online and mobile products, as well as additional consulting and analytical services, in 2008.  

About NADA Used Car Guide
Over a 75-year history, NADA Used Car Guide has earned its reputation as the leading provider of market-reflective vehicle valuation products, services and information to businesses throughout the U.S. and worldwide.  NADA's editorial team collects and analyzes over half-a-million combined wholesale and retail automotive-related transaction prices per month.  Its guidebooks, Web-based products, analysis and data solutions offer automotive, financial, insurance and government professionals the timely information and reliable solutions they need to make better business decisions.  For more information, visit www.nada.com/b2b.

About NADAguides.com
N.A.D.A. Guides (NADAguides.com) is the world's largest publisher of vehicle valuations and specification information for new and used cars, trucks, vans, and SUVs, as well as van conversions, limousines, classic and collectible cars, boats, RVs, motorcycles, snowmobiles, personal watercraft and manufactured housing. The company's consumer website, NADAguides.com (http://www.nadaguides.com/), offers a variety of new and used vehicle services in addition to valuation information.  Throughout its 74-year history, N.A.D.A. Appraisal Guides has earned the reputation as the recognized authority for vehicle valuations.  Its website, NADAguides.com, is the most comprehensive vehicle information resource on the Internet today.
Media Contacts
Image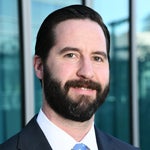 Jared Allen
Vice President, Communications
Image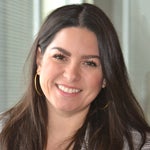 Juliet Guerra
Director, Media Relations