NADA Used Car Guide Adds Rough and Average Trade-In Values
ENHANCED INFORMATION HELPS BUSINESSES ASSESS USED-VEHICLE PRICING IN VOLATILE WHOLESALE MARKET

MCLEAN, Va. (Sept. 5, 2008) - NADA Used Car Guide has introduced two additional trade-in value categories to help businesses better define used-vehicle pricing for a broader spectrum of vehicles.  

Beginning this month, new "Rough Trade-In" and "Average Trade-In" values are included in all NADA Used Car Guide electronic products, and will be part of the printed guidebook in October, as a complement to the existing "Clean Trade-In," "Clean Loan" and "Clean Retail" values.

"These enhancements provide our customers -- dealers, lenders, and insurance and remarketing professionals -- with more information for assessing used-vehicle values in the wholesale market," said Mike Stanton, vice president and chief operating officer of NADA Used Car Guide.  

The majority of vehicles in the wholesale market -- about 50 percent -- are considered "Average" in condition, according to NADA market data. Vehicles in the "Clean" category represent about 15 percent of the market, while those in the "Rough" category -- typically considerably damaged, but not "Salvage" vehicles -- are about 20 percent. The remaining vehicles fall into the "Extra Clean" or "Salvage" unit category.

NADA AuctionNet data on used-vehicle pricing reflects the volatile nature of the market and impact of fluctuating gas prices, as well as the challenges businesses face in assessing values in today's environment.   

Wholesale prices of large pickup trucks rose in August by 7.7 percent -- or about $900 -- compared to their June low point when gas prices peaked, yet remain down 14.5 percent year-to-date, according to AuctionNet data.

Similarly, large sport utility vehicle (SUV) values jumped 8.9 percent -- or about $1,300 -- in August since June, but have declined year-to-date by 11.3 percent.  

Values of intermediate compact cars continued to rise in August, though at a more moderate pace than earlier in the year, up 2.1 percent -- or about $200 -- since June.  Year-to-date, intermediate compacts have increased in value by 22 percent. NADA's analysis adjusts for mileage, vehicle age and model mix.  

"The rebound in resale prices in large segments, as well as the moderating prices in the compact car segment, is consistent with the 25-to-30 cent retreat in gas prices," said Terrence W. Wynne, director of editorial and data services for NADA Used Car Guide.  
"This is what we expected given our estimates of how gas prices impact resale prices," he added. "Movement in these gas-sensitive segments will continue to be determined by how gas prices change."
 
About NADA Used Car Guide
Over a 75-year history, NADA Used Car Guide has earned its reputation as the leading provider of market-reflective vehicle valuation products, services and information to businesses throughout the U.S. and worldwide. NADA's editorial team collects and analyzes over one million combined wholesale and retail automotive-related transaction prices per month. Its guidebooks, auction data, analysis, and data solutions offer automotive, financial, insurance, and government professionals the timely information and reliable solutions they need to make better business decisions. For more information, visit www.nada.com/b2b.
Media Contacts
Image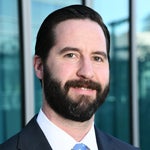 Jared Allen
Vice President, Communications
Image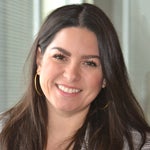 Juliet Guerra
Director, Media Relations