NADA Survey: Internet Use by New Car Dealers at 94 Percent
MCLEAN, Va. (Jan. 12, 2006) - Ninety-four percent of U.S. franchised new car and light truck dealers have websites, according to the annual Dealership Internet Survey from the National Automobile Dealers Association's (NADA) Industry Analysis Division.

Most of the websites offered by new car dealerships allow car shoppers to view stock and MSRPs, fill out finance forms, and schedule sales and service appointments, according to the survey.  Many others provide customers the convenience of ordering online and linking directly to related financial, insurance and auto sites.

"This survey confirms that new car dealers recognize the value of the Internet and have fully embraced it as a tool to serve their customers, even before they set foot in the dealership," said NADA Chief Economist Paul Taylor. 

Dealers report their most common website interactions with customers are: responding to requests for price quotes and setting up service and sales appointments.  

Key findings of the NADA Dealership Internet Survey:
Dealerships with websites have grown from 47 percent in 1997 to 94 percent in 2004 and 2005.
Ninety-eight percent of dealer websites are interactive.
Sixty-four percent of dealers with a website have completed a sale on the Internet (excluding delivery and payment for the vehicle)
Services offered by dealership websites include:
View stock 86 percent of dealers with websites
View MSRP 78 percent
Link to manufacturer website 65 percent
Schedule service appointment 63 percent
Schedule sales appointments 52 percent
Fill out finance forms 61 percent
Media Contacts
Image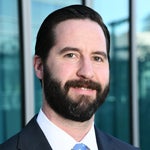 Jared Allen
Vice President, Communications
Image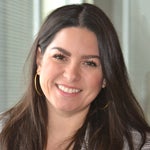 Juliet Guerra
Director, Media Relations