NADA Supports Bipartisan Effort to Reform CFPB Auto Lending Guidance
WASHINGTON (Sept. 9, 2014) -- America's new-car dealers convene on Capitol Hill this week to urge Members of Congress to cosponsor H.R. 5403-the Stutzman-Perlmutter bill.

The National Automobile Dealers Association is urging Congress to pass a new bipartisan bill (H.R. 5403) that nullifies the Consumer Financial Protection Bureau's flawed guidance on auto lending and requires more transparency and accountability from the agency on future guidance.

"The CFPB's actions will likely raise the cost of credit for car buyers," said NADA Chairman Forrest McConnell. "The CFPB is attempting to change the $905 billion auto loan market and limit market competition without prior public comment and without analyzing the impact of its guidance on consumers."

The new bill, "Reforming CFPB Indirect Auto Financing Guidance Act," would allow the agency to reissue its guidance under a more transparent process. The measure is sponsored by Reps. Marlin Stutzman (R-Ind.) and Ed Perlmutter (D-Colo.), and was introduced Sept. 8. The bill is a narrower version of H.R. 4811, which was reported out of the House Financial Services Committee by a bipartisan vote of 35-24 in June.

"A majority of car buyers choose to finance their purchases through indirect financing at dealerships, which is always optional," added McConnell, a Honda/Acura dealer from Montgomery, Ala. "Dealers often discount these interest rates to earn their customers' business."

In March 2013, the CFPB issued guidance that threatens to eliminate the flexibility of new-car dealerships to discount the interest rate offered to consumers to finance vehicle purchases. The CFPB claims that negotiated interest rates between dealers and their customers create a significant risk of unintentional "disparate impact" discrimination. However, there are a variety of legitimate business-related factors that can affect finance rates, such as beating a competing rate.

"H.R. 5403 is needed because it requires the CFPB to follow a transparent process when issuing auto finance guidance," McConnell said. "The bill would rescind the 2013 auto finance guidance and require public participation for future guidance before it is issued."
Media Contacts
Image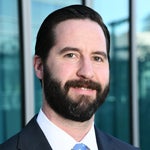 Jared Allen
Vice President, Communications