NADA Show 2022 Welcome Kickoff Reception to Be Held at New Allegiant Stadium in Las Vegas
TYSONS, Va. (Aug. 2, 2021)—The National Automobile Dealers Association (NADA) will kick off its 2022 Show in Las Vegas with a blockbuster Welcome Kickoff Reception at the brand new Allegiant Stadium adjacent to the Las Vegas Strip.
The Welcome Kickoff Reception on Thursday, March 10, 2022, will bring together the entire auto industry for a rousing indoor tailgater, with a festive sports theme and a wide array of experiences and activities for Show attendees, exhibitors and industry partners. Reception attendees will have access to the field, various lounges and exclusive areas of the state-of-the art stadium. Attendees will also enjoy gourmet food and top-shelf beverages.
"This is one of the biggest—if not the biggest—event that NADA has hosted to date," said Scott Dube, NADA Show Committee chairman and president of Bill Dube Hyundai in Wilmington, Mass. "The grand scale of this event signifies the importance of personal connections in our industry. We are excited to bring back the sense of community that our industry has been lacking since the coronavirus pandemic began, and help bolster relationships between NADA, its members, automakers and the vendor community."
Headlining the Welcome Kickoff Reception will be a concert by the Grammy and Billboard Award-winning band Train. Since the release of their self-titled debut album, the San Francisco group has had 14 songs on Billboard's Hot 100 list. Also performing: the Drumbots, the official drum line of the NHL Vegas Golden Knights.
"We see this Welcome Kickoff Reception as a phenomenal way to bring the industry together in person after a long hiatus," said NADA President and CEO Mike Stanton. "The NADA Show has so much to offer everyone who attends, and this year in particular we wanted to combine our outstanding agenda with a landmark event that will create life-long memories for anyone who attends."
NADA Show is known as the Automotive Industry Event of the Year, and is returning to an in-person event in Las Vegas from March 10-13, 2022. Tickets for the Welcome Kickoff Reception are included as part of NADA Show 2022 registration for NADA dealers, managers and their guests. Nonmember dealers, managers, international affiliates and exhibitors may purchase Welcome Kickoff Reception tickets for $250.
Visit the NADA Show 2022 website for more information.
Media Contacts
Image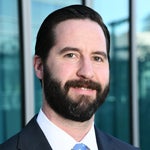 Jared Allen
Vice President, Communications
Image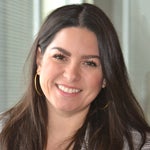 Juliet Guerra
Director, Media Relations