NADA Responds to FTC's Proposed Vehicle Pricing, Advertising Rule
TYSONS, Va. (June 30, 2022)—NADA President and CEO Mike Stanton on Thursday released the following statement in response to the Federal Trade Commission's (FTC) proposed rule affecting franchised auto dealers:
"The FTC's proposed rule would impose a vast array of new, completely unwarranted, redundant and ineffectual requirements that will cause great harm to consumers by increasing prices, extending transaction times, and making the customer experience much more complex and inefficient.
"Unfair and deceptive acts or practices in any part of the vehicle advertising, sales or financing process are reprehensible and should continue to be policed by federal regulators, including the FTC. But the Commission has failed to support or justify that this proposed rule is warranted in the market.
"It is imperative that regulators conduct proper, thorough and evidence-based analyses before proposing rules that would have such drastic ramifications on consumers and market participants, especially small businesses. Instead, what the FTC is proposing here would inject massive amounts of inefficiency and complexity into the vehicle sales process at a time when the entire auto industry is united behind an effort to simplify and streamline vehicle sales and pricing policies, shorten transaction times and improve the customer experience."
###
About NADA
The National Automobile Dealers Association (NADA), founded in 1917, represents more than 16,000 light-vehicle and commercial-truck dealerships with 32,500 domestic and international franchises. New-vehicle franchised dealers are directly responsible for more than one million U.S. jobs.
Media Contacts
Image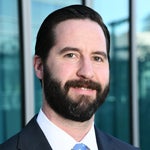 Jared Allen
Vice President, Communications
Image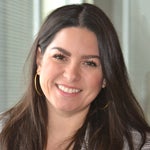 Juliet Guerra
Director, Media Relations