NADA Report: Used Vehicle Prices Will Remain at a High Level in 2014
ECONOMIC EXPANSION AND A SUPPORTIVE CREDIT ENVIRONMENT WILL KEEP USED PRICES STABLE.
McLEAN, Va. (April 1, 2014) - Average wholesale prices of used cars and light trucks up to eight-years-old will decrease by a range of 0.5% to 1% in 2014, according to the NADA Used Car Guide in its latest report, 2014 Used Vehicle Price Forecast . This modest drop will keep levels on par with 2012 and 14% higher than 2010.

"Economic growth is expected to accelerate to its fastest pace since 2005, keeping demand for new and used autos high," said Jonathan Banks, executive automotive analyst for NADA Used Car Guide. "A strong economy, combined with other positive factors, leads to a more positive outlook for used vehicle prices in 2014."

Auto loan interest rates for new vehicles were at their lowest level in at least 40 years in 2013 while lender willingness to extend credit was also very high, he added. "We expect credit to have a slightly less positive effect on used prices as they begin to normalize, but the credit environment will still remain very strong," Banks said.

NADA expects incentives for new vehicles to rise moderately, but the more discrete use of cash incentives and higher new vehicle prices will minimize direct downward pressure on used prices. However, appealing lease and finance promotions combined with an improving economy will help steer more consumers toward new purchases rather than used, he added.

Late-model used vehicles will be more plentiful, but supply will stay well below pre-recession levels, NADA predicts. Last year's 15.4% rise in manufacturer certified pre-owned vehicle sales, predominantly derived from this age group, indicates there will be a strong appetite for these units, Banks said. These factors will help counter the downward pressure associated with higher supply.

"A decline in the supply of older models along with greater demand for older used vehicles in recent years will keep prices high," he added.

NADA expects that new market pressure and a higher supply of used vehicles will lead to a more substantial 1% to 2% decrease in prices for one- to five-year-old vehicles, while the tight supply of six- to eight-year-old units will result in prices being flat or rising slightly.

At a segment level, annual changes in price will remain largely influenced by supply levels. Segments with a higher supply of late-model vehicles on both an annual and historical basis will experience the greatest decreases in price, including subcompact, compact and luxury mid-size cars, as well as compact utilities, NADA predicts.
Media Contacts
Image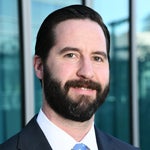 Jared Allen
Vice President, Communications