NADA: Nearly 3.6 Million Used Vehicles Retailed in April
MCLEAN, Va. (May 8, 2015) - Used-car and light-truck sales across all retail sales channels reached nearly 3.6 million units in April, bringing the year-to-date total to just over 9.98 million units.
 
Used-vehicle sales in April 2015 were up 5.3 percent compared to April 2014. Used-vehicle sales through April are down 1.3 percent year-to-date, compared to the same period a year ago.
 
New-car dealers retailed 1.34 million used vehicles, including certified-preowned sales, in April, up 39.4 percent over the previous month; used-car dealers retailed 1.18 million units, up 36.7 percent; and private-party sales accounted for 1.07 million used vehicles, up 45.2 percent.
 
"The used-vehicle market, like the new-vehicle market, remains strong," said Steven Szakaly, chief economist of the National Automobile Dealers Association. "The same factors that are boosting new-car sales are also increasing used-car sales. Low finance rates, low gasoline prices and improving economic conditions are driving demand for used vehicles."
 
On a seasonally adjusted basis, used-vehicle sales in April 2015 climbed to 3.22 million, up 8.9 percent from March 2015.
 
"The spring effect is real. For the last three years, we have seen sales pick up significantly in April," Szakaly added. "Whether it's the warmer weather or an improving selection of vehicles, April is typically a strong sales month."
 
Editor's note: For questions or to subscribe to receive a more detailed monthly release and access to the historical data series going back to 2010, please send an e-mail to sszakaly@nada.org and enter "Used-Vehicle Forecast" in the subject line. 
Media Contacts
Image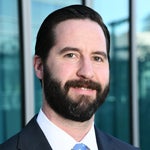 Jared Allen
Vice President, Communications