NADA Names Auto Industry Veteran Camron Wilson as Vice President of Education and Training
TYSONS, Va. (Jan. 20, 2021)—The National Automobile Dealers Association (NADA) has appointed Camron Wilson to Vice President of Education and Training. In this newly-created role, Wilson will lead all of NADA's education and training efforts, including professional series, tailored training and program development, and oversee operations of the NADA/ATD Academy. Michael Hayes remains the NADA Academy Chair and will work closely with Camron in her new role.
Wilson joined NADA in 2014 as the organization's Director of Training and Business Development. Since joining NADA, she has led the launch and growth of the NADA Professional Series, an educational program targeting new and high-potential managers among four dealership department disciplines – sales, office, parts and service.
"Camron brings a wealth of knowledge and proven track record to NADA's dealer education offerings," said NADA President and CEO Mike Stanton. "She has been integral to the Dealer Operations department and to the highest levels of the organization. Her talent and dedication make her a natural addition to our leadership team."
Wilson has nearly 20 years of auto industry experience. Previously she served as Business Development Manager at Chicago-based Dealer Product Services, where she worked with dealers on traditional and digital marketing focused on the automotive customer lifecycle. Additionally, Wilson spent a decade with Ford Motor Company assisting dealers in the company's regional sales, service and marketing office in Memphis – supporting more than 250 dealerships in 7 states.
"Dealers are the backbone of the auto industry," said Wilson. "My goal is to educate and prepare the next generation of auto dealers and employees to run profitable dealerships, and to help dealers build employee career paths in order to entice newcomers into compelling dealership careers."
Media Contacts
Image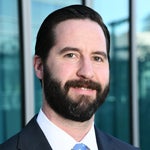 Jared Allen
Vice President, Communications
Image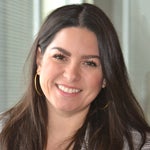 Juliet Guerra
Director, Media Relations