NADA Launches New Online Magazine
ORLANDO, Fla. (Feb. 15, 2010) - The National Automobile Dealers Association today launched an ambitious new online magazine called "NADA Front Page" featuring comprehensive and timely coverage of the automotive industry.

"This takes NADA communications to an entirely new level," says David Hyatt, NADA vice president for public affairs.

NADAFrontPage.com is designed as a one-stop destination for all the latest news affecting the auto industry. It will feature top stories, NADA-TV reports, people, politics, issues, and opinion, plus automaker news on the latest automotive technology, and cars of the future.

NADAFrontPage.com debuts at the association's 2010 convention in Orlando with coverage of daily convention activities and interviews with industry leaders, including GM's Vice President of Sales, Service and Marketing Susan Docherty, AutoNation's Mike Jackson and Volkswagen of America President and CEO Stefan Jacoby.

The online magazine is a hybrid site, combining news aggregation with original reporting. NADAFrontPage.com features expanded coverage of auto industry news, quotes from industry leaders, and auto stock quotes. Other special sections include "NADA in the News," politics, people, and issues. Look for auto sales trends, the latest auto technology, news on auto shows, and slideshows of concept cars of the future.

NADAFrontPage.com will complement the daily e-newsletter, NADA Headlines, which has become a must-read for thousands of dealers. NADA Headlines now has more than 35,000 subscribers-including thousands of industry followers, such as automakers, suppliers, and the media.

"The idea is to build on the extraordinary success of NADA Headlines," says Hyatt. For example, there are often a number of compelling stories that for lack of space do not make it into the daily e-mail, Hyatt says. "NADAFrontPage.com solves that problem," he notes, by featuring all the news important to dealers from the best sources, including The Wall Street Journal, USA Today, the New York Times, Automotive News, the Washington Post, the Detroit Free Press, and The Detroit News, to name a few.

NADAFrontPage.com also offers a number of social-media links, as well, including Facebook, Twitter, Digg, LinkedIn, and MySpace. The goal: to allow for viral distribution of relevant news stories through all the major social-media sites. "Branching out into the world of social media will further strengthen our position as the 'voice of the dealer' and No. 1 source for information on auto retailing," Hyatt says.
Media Contacts
Image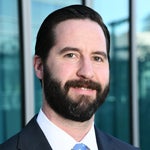 Jared Allen
Vice President, Communications
Image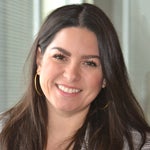 Juliet Guerra
Director, Media Relations