NADA Issues Third Quarter 2019 Analysis of Auto Sales
TYSONS, Va. (Oct. 1, 2019) – Patrick Manzi, senior economist with the National Automobile Dealers Association (NADA), issued an analysis of U.S. auto sales and the economy following the end of the third quarter in 2019:

What happened in September 2019? 

Manzi: We expect sales in September to decline compared to August 2019 and September 2018. The Labor Day sales weekend was included in the August 2019 sales numbers and provided a boost to sales last month. We won't have the additional boost this year in September, but still expect that sales will close out the month at a SAAR below 17 million units. We will also likely see increased incentive spending to deal with declining sales. 

What happened through the first three quarters of 2019?

Manzi: Sales have been down most months compared to last year and transaction prices have continued climb for both new and used vehicles sold by franchised dealerships. According to the latest NADA Average Dealership Financial Profile from July 2019, the average transaction price of a new light-vehicle is up 5% to $36,973 compared to July 2018. We expect the average transaction price of a new vehicle will top $37,000 before the end of the year. On the used vehicle side, transaction prices are up 3.2% to $21,086 compared to July 2018 as dealers have been selling more late-model used vehicles than a few years ago. 

Transaction prices have continued to rise as new-vehicle consumers continue to shift to light trucks from car segments. Through August, light trucks represented more than 70% of all new vehicles sold this year—a first for the industry. Of that 70%, more than 40% were sales of crossovers. The crossover segment has been red hot for several years now and has posted consistent market share gains all year.

New vehicle sales volumes at the average dealership have been down roughly 2-3% each month, which is in line with our expectations. Meanwhile, used vehicle volumes have been up 2-3% each month. Franchised dealerships continue to move in the direction of a 1:1 new to used unit ratio. In 2015, the average dealership reached a cycle high and sold 1.35 new vehicles for every used vehicle. As of July 2019, that ratio had fallen to 1.12 and will likely continue to fall over the next few years as new vehicle sales descend to a plateau and late model used vehicle supplies remain high.  

What are some key trends for the rest of the year and potential headwinds and tailwinds?

Manzi: The two interest rate cuts by the Fed will help some consumers with lower payments. We have seen credit standards tightening in recent months with a larger share of auto loans being made to more creditworthy customers. We expect that this will continue throughout the year as well. Dealers are likely to see benefits in the form of lower inventory floor planning costs. The low interest rate environment of a few years ago turned inventory floor planning into a profit center for several years before rising interest rates shifted inventory financing back to a traditional expense. 

We expect that off-lease vehicle returns peaked over the summer months and will total more than 4 million units this year. Off-lease inventories will remain robust in the near-to-medium term due to high leasing penetrations over the past few years. As prices continue to climb on the new vehicle side for both loans and leases, more and more consumers will shift to the used vehicle market. Low vehicle sales during the Great Recession have resulted in supply constraints of older and lower priced used vehicles, which will cause prices at the lower end of the spectrum to remain elevated in the near term.

According to data from Experian, millennials now purchase more vehicles than Generation X. Through the second quarter of 2019, millennials registered 28.7% of all new vehicles compared to 26.9% for Generation X. Significantly impacted by the Great Recession, the millennial generation has taken longer to behave like previous generations when it comes to purchasing homes and vehicles. As millennials enter their prime earning years and start families they are behaving more like past generations. Millennials are closing in on baby boomers and are on track to surpass boomers in the next few years to be the largest purchasers of new vehicles. 

What are some macroeconomic indicators that could impact auto sales?

Manzi: Consumer confidence readings have been volatile in recent months due to trade related uncertainty but remain high and indicate that consumers will still be willing to make large purchases.  

Economic growth is slowing, and 2019 Q3 GDP growth is expected to fall off compared to Q3 of last year. We expect 2019 Q3 GDP growth of 2.1%, down from 3.1% in 2019 Q3 and roughly in line with in 2019 Q2. For the year, we expect GDP growth to return to a more long-term trend level of growth just above 2%.

The two interest rate cuts in the third quarter will likely help bring in a few additional sales and help dealers with floor planning costs but won't cause any major changes to the industry's sales trajectory. 
 
Job gains are slowing in the late stages of what is now the longest period of expansion on record but overall the labor market remains solid. And there's uncertainty surrounding the implementation of tariffs on imported autos and auto parts, which if implemented later this year will cause new vehicle prices to rise and sales to fall.

Are you sticking to your original forecast of 16.8 million light vehicle sales in 2019?

Manzi: Yes. New light-vehicle sales will likely continue to decline for the rest of the year compared to 2018, but we remain confident that, barring any unexpected shocks, franchised dealerships are on track to sell 16.8 million new light vehicles in 2019. 

The downside risks to our sales forecast include the fallout from trade disputes, including potential tariffs on autos and auto parts, and the Fed changing course on interest rates. 

NADA, founded in 1917, represents 16,500 light-vehicle and commercial-truck dealerships, with both domestic and international franchises.
Media Contacts
Image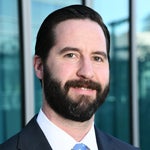 Jared Allen
Vice President, Communications
Image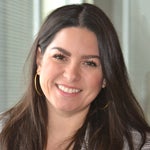 Juliet Guerra
Director, Media Relations