NADA Forecasts 2020 U.S. Auto Sales Volume at 16.8 Million New Vehicles
TYSONS, Va. (Dec. 17, 2019)—Today, the National Automobile Dealers Association (NADA) released its annual new-vehicle sales forecast for 2020.

"We expect new light-vehicles sales will come in at 16.8 million units for 2020, roughly a 1.2 percent drop from 2019 sales volume," said NADA senior economist Patrick Manzi. "As for 2019, it appears new vehicle sales will best the expectations of most in the industry by topping 17 million units for the fifth straight year."

As in 2018, consumers continued to abandon car segments in 2019. Light trucks are on track to account for more than 70 percent of overall new-car sales for 2019, while cars will account for less than 30 percent of new-car sales. By then end of 2020, NADA projects that three of every four new vehicles sold will be light-trucks, a significant increase from a decade ago when the new-vehicle sales mix was 48 percent light trucks and 52 percent cars.

"Consumers like the added practicality and ride-height afforded by light-trucks. And crossovers, which account for more than 40 percent of the total new vehicle market, continue to increase in fuel efficiency each year – offering fuel economy close to their sedan counterparts. In the absence of a significant spike in gasoline prices for a sustained period of time, we expect this shift in preference as permanent," Manzi added.

With consumer preference continuing to favor light-trucks over cars, new-vehicle transaction prices have steadily increased throughout the year. According to the NADA Dealership Financial Profile Series from October 2019, the average new vehicle transaction price was $36,744 – up 3.9 percent% compared to October of 2018.

In light of increased vehicle transaction prices and affordability concerns, franchised dealers have experienced growth in manufacturer-backed certified preowned (CPO) sales. Through October 2019, CPO sales are up 2.9 percent, according to Cox Automotive.

"The price gap between average monthly loan payments for new and used vehicles is widening and hit $159 in November 2019, according to J.D. Power." Manzi said. "Consumers, even those with stellar credit, are choosing to buy pre-owned vehicles from new-car dealerships, which are uniquely positioned and qualified to sell CPO vehicles."

In 2019, off-lease returns to dealerships are expected to top 4 million units and should remain near that level in 2020 – increasing CPO inventory and sales by franchised dealers.

Incentive spending, on average, hit a new record in November 2019 at $4,520 per unit. This value bests the all-time high set in December 2017 and represents an increase of 11.6 percent compared to November 2018, according to J.D. Power. Through the first four months of the year, incentives were down year-over year, but have steadily increased since.

"With year-to-date new vehicle retail sales down by one to two percent, manufacturers have responded by offering more cash on the hood to entice buyers," Manzi said. "We expect incentives to remain elevated in December as dealers clear out their lots to make room for new models."

Manzi also provided an outlook of the macroeconomic factors that will impact auto retailing in 2020.

While the Federal Reserve delivered three interest rate cuts in 2019, rates remained at current cycle highs for the first half of the year.

"At this time last year, the Fed was on a path of increasing interest rates and we expected that rates would continue to climb throughout the year," Manzi said. "The Fed changing course on interest rates helped some consumers with vehicle affordability issues, as well as provided relief for dealers struggling with steadily increasing floorplan costs."

No additional interest rate cuts are expected following the Fed's latest meeting in December in which they signaled no plans to changes rates in the near future.

Consumer spending, a significant contributor to U.S. GDP growth, is more notable over past years. U.S real personal consumption expenditures have grown an average of 2.5 percent each month through October of 2019, down slightly from 3.1 percent during the same period in 2018.

"Consumer spending has certainly helped propel the current U.S. economic expansion into the longest expansion on record," Manzi said. "Looking at 2020, aside from potential fallout from trade disputes, there isn't anything on the horizon that would suggest an end to this expansion."

NADA anticipates GDP growth at approximately 2.3 percent in 2019 with a return to a long-term trend growth rate, about 2 percent or slightly lower, as we enter the next decade.

From a payroll perspective, a tight labor market, with more job openings than available workers, has provided steady wage increases for American workers.

"We expect the rate of job growth to slow to between 150,000 to 160,000 jobs per month," Manzi said. "And as businesses compete for workers there's still more room for wages to rise."
Media Contacts
Image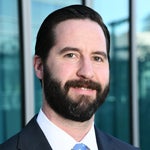 Jared Allen
Vice President, Communications
Image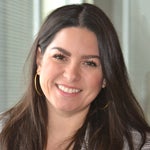 Juliet Guerra
Director, Media Relations