NADA Expects 2017 Sales to Remain at 17.1 Million
TYSONS, Va. (April 5, 2017) - Despite some economic headwinds on the horizon, the National Automobile Dealers Association is holding steady at its original U.S. sales forecast for new cars and light trucks this year.

"Overall, we still expect sales and leases to reach 17.1 million new vehicles in 2017, with the expectation that rising consumer incentives will overcome any increases in interest rates later in the year," said NADA Chief Economist Steven Szakaly, during NADA's quarterly economic briefing today. "While these headwinds will not have much of an impact on new-vehicle sales, they are a sign of a flat market as we look at the rest of 2017 and next year."

Szakaly, along with NADA Chairman Mark Scarpelli, added that consumer demand for new vehicles remains strong, which continues to run at a pace above 17 million SAAR through the first three months of 2017, but both see a mixed bag of consumer positives and negatives shaping the new-vehicle market ahead.

"One area that does not get nearly enough attention in the consumer demand equation [for new vehicles] is technology and safety, particularly the combination of the two in the form of advanced driver assistance systems," said Scarpelli, a Chevrolet, Chrysler-Jeep-Dodge-Ram and Kia dealer near Chicago.

"Across the fleet, there is strong demand for vehicles equipped with the latest safety features, such as automatic emergency braking, lane-departure warning systems and collision avoidance technology," Scarpelli added. "This is a big piece of the overall new-vehicle demand puzzle. And in my view, it's tremendously positive. Not just because it's helping sales, but because it's leading to a safer fleet of vehicles on the road every year."

Factors that could adversely impact new-vehicle sales include longer auto loan terms and higher interest rates that stretch out the buying cycle, and a large supply of off-lease used vehicles entering the market that will likely pull some new-car buyers into the used-vehicle market, Szakaly added.
Media Contacts
Image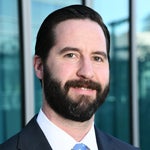 Jared Allen
Vice President, Communications