NADA Expands Diversity Outreach with Hiring of Executive Director of External Affairs and Public Policy
TYSONS, Va. (July 17, 2020)—The National Automobile Dealers Association (NADA) has announced the hiring of Myra Dandridge as the organization's first Executive Director of External Affairs and Public Policy. In this newly created position, Dandridge will develop strategic partnerships with professional associations, government agencies and third party groups to educate them on the significant positive impact franchised dealerships have in local communities across the country, and also to the larger economy. She will also work with the association's Legal and Regulatory, Legislative Affairs and Public Affairs departments to develop and implement NADA's public policy goals.
Dandridge, formerly communications director for the Congressional Black Caucus and vice president of government relations for the National Association of Broadcasters, will work to build allies and generate greater support for dealers in the communities in which they contribute and operate.
"I am honored to join the NADA family," said Dandridge. "The commitment of dealerships to their communities is unparalleled, and I look forward to educating a broad base of organizations and to work alongside these groups in areas where our missions align."
"This position is an important, strategic hire for NADA, and it could not come at a more important time in our country's history," said NADA President and CEO Peter Welch. "Dealerships represent a broad spectrum of customers and employees, and local dealership reflect the thousands of individual communities where local dealers do business. It is important to the success of the entire auto industry that we successfully engage all of the various populations that dealers touch."
Dandridge brings more than 20 years of public policy, communications and public affairs experience to NADA. Dandridge joins NADA most recently from The Arym Group where she developed and maintained collaborative relationships and cooperative alliances with key national stakeholders and members of Congress on behalf of radio and television broadcasters.
Media Contacts
Image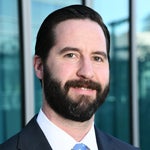 Jared Allen
Vice President, Communications