NADA Dealers Contribute Generously to Local Charities in 2006
McLEAN, Va. (May 1, 2007) -Contributions by new-car and -truck dealers to local charities through the National Automobile Dealers Charitable Foundation (NADCF) totaled $665,800 last year, according to the recently released 2006 NADCF Annual Report.

"The commitment of dealers to help those in need is a testament to the extraordinary generosity of the men and women who make up our industry," said NADCF Chairman Bob Mallon of Mallon Ford, Tacoma, Wash. "Dealers have a long history of charitable giving and service that goes far beyond the showroom, and that trend was evident in 2006."

Contributions to the NADCF Ambassadors Program surged 19 percent in 2006. Last year, the Ambassador Program distributed grants of $116,000. Through the Ambassadors Program of NADCF, state and metro automobile dealer associations, as well as individuals, provide financial support for a variety of educational and community organizations.

In addition to the Ambassadors Program, NADCF assisted communities in other ways, including:
Providing disabled children with trained assistance dogs via the Frank E. McCarthy Memorial Fund which supports Canine Companions for Independence (CCI) programs. (2006 total: $20,000);
Providing cardiopulmonary (CPR) training manikins to a variety of health, civic and educational organizations (2006 total: 155 manikins with an approximate retail value of $106,300 were donated to organizations in 30 states);
Giving grants to private/independent colleges and universities to help students with emergency needs and to further the study of ethics through the Sanchez and Winston Memorial Funds respectively. (2006: $56,000);
Providing scholarships to spouses and children of persons killed or permanently disabled during the September 11, 2001, attacks (2006:  $56,500); and
Providing necessary assistance to dealership employees and their families affected by natural disaster. (2006: $311,000).
Media Contacts
Image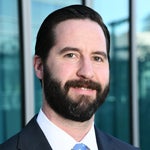 Jared Allen
Vice President, Communications
Image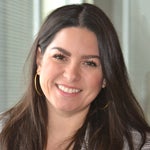 Juliet Guerra
Director, Media Relations