NADA Commends Congressional Leaders for Including Tax Relief for New Car Buyers in Stimulus Bill
Statement by David Regan,
Vice President of Legislative Affairs,
National Automobile Dealers Association,
in response to Congressional Agreement on the Economic Stimulus Package

WASHINGTON (Feb. 12, 2009) - "NADA is pleased that tax incentives on new-auto sales are included in the economic stimulus package. Allowing consumers to deduct sales and excise taxes paid on new vehicle purchases will help jump-start auto sales. While including interest deductibility on auto loans would have promoted even greater consumer interest in a new automobile, we applaud both House and Senate leadership - and especially Senators Barbara Mikulski (D-Md.) and Sam Brownback (R-Ks.) and Representatives Bill Pascrell (D-N.J.) and Steve LaTourette (R-Ohio) - for recognizing the importance of automotive retailing to the nation's economy. Anything that increases auto sales will also provide help for state and local budgets that rely on sales tax revenues, consumers, dealers and the auto industry.  New-car dealers generate almost 20 percent of all retail sales in this country. Therefore, anything that can help get consumers back into dealership showrooms can also help stimulate an economic recovery."

BACKGROUND:

The Auto Ownership Tax Assistance bill, as introduced by Sen. Mikulski and Rep. Pascrell, would have allowed consumers to deduct auto loan interest as well as sales/excise taxes on new vehicles. The Senate passed the legislation, in its entirety, by a vote of 71-26. However, to reduce the costs of the overall package, the auto loan interest deduction provision was stripped out in House-Senate Conference negotiations.
Media Contacts
Image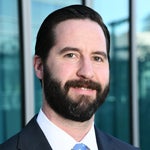 Jared Allen
Vice President, Communications
Image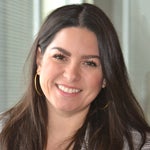 Juliet Guerra
Director, Media Relations