NADA Board of Directors Elects Minnesota Dealer Paul Walser as 2021 Chairman
TYSONS, Va. (Oct. 20, 2020)—The 63-member Board of Directors of the National Automobile Dealers Association (NADA) today elected Paul Walser as its 2021 chairman.
"I'm humbled by the continued confidence of my fellow dealers," said Walser, who represents Minnesota's new-car dealers on the NADA Board. "I promise to do the very, very best I can, and I will be looking for a lot of hand-raisers, because this will be a team effort all the way."
Walser, 65, who currently serves as NADA vice chairman, will succeed Rhett Ricart, president of Ricart Automotive Group in Columbus, Ohio, as chairman.
Michael Alford, who represents new-car dealers in North Carolina and currently serves as chairman of NADA's Regulatory Affairs Committee, was elected NADA vice chairman for 2021.
"I am honored and excited to serve as NADA's Vice Chair in the coming year," said Alford, 56, president of Marine Chevrolet Cadillac in Jacksonville, N.C. "I look forward to working with Chairman-elect Paul Walser, my fellow directors and the entire NADA team. I am grateful to be entrusted with this role and assure you that I will work tirelessly to advocate on behalf of the entire dealer body."
Tom Castriota, owner of Castriota Chevrolet, Inc. in Hudson, Fla., was elected as secretary. Gary Gilchrist, president of Gilchrist Chevrolet Buick GMC, Inc. in Tacoma, Wash., was elected as treasurer.
The election took place at NADA's board meeting on Oct. 20, 2020, which was held virtually. The new terms begin at NADA Show 2021 in mid-February 2021.
Media Contacts
Image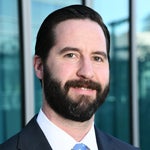 Jared Allen
Vice President, Communications