Metro Chicago Auto Dealer Mark Scarpelli Elected 2017 NADA Chairman
MICHIGAN DEALER WES LUTZ ELECTED AS NADA VICE CHAIRMAN

TYSONS, Va. (Oct. 12, 2016) -- The National Automobile Dealers Association's 63-member board of directors has elected Mark Scarpelli as chairman for 2017.

"I'm honored to be elected chairman, and look forward to working with the NADA board and new-car and -truck dealers across the country," said Scarpelli, who represents metropolitan Chicago's auto dealers on NADA's board. "Traveling this past year as NADA vice chairman, I can tell you that NADA is well prepared for any issues that comes its way."

Scarpelli is president of Raymond Chevrolet and Raymond Kia in Antioch, Ill., and co-owner Ray Chevrolet and Ray Chrysler-Jeep-Dodge-Ram in Fox Lake, Ill. His dealerships employ more than 350 people, and have been in business for 56 years.  

"Moving forward I plan on continuing with many initiatives, which include promoting the consumer benefits of the franchise system, working with auto manufacturers and advocating our issues on Capitol Hill, as well as identifying and getting the next generation of dealers involved with NADA," Scarpelli added.

Wes Lutz, who represents Michigan's new-car dealers on NADA's board, was elected as vice chairman. He is president of Extreme Dodge-Chrysler-Jeep-Ram in Jackson, Mich. 

Bill Willis, president of Willis Automotive Group (Chevrolet-Buick-Ford) in Smyrna, Del., was re-elected as secretary.

Brian Hamilton, president of Midway Chevrolet-Cadillac-Buick and Midway Chrysler-Dodge-Jeep in Kearney, Neb., and Beardmore Subaru in Bellevue, Neb., was elected treasurer. 

The new term officially begins at the 2017 NADA Convention and Expo in New Orleans in January.

The election took place at NADA's board meeting in Rancho Mirage, Calif., on Oct. 11, 2016.
Media Contacts
Image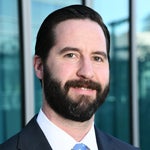 Jared Allen
Vice President, Communications