Lexus, Toyota and Subaru Achieve Top Overall Scores in Dealer Survey
TYSONS, Va. (June 14, 2016) - Lexus ranked No. 1 overall among automotive brands in a recent survey that measured dealer sentiment of franchise value, automaker policies and automaker field staff. Toyota was second, followed by Subaru, Honda, Porsche, Ford, Mercedes-Benz, Kia, Jeep, and Audi.

The National Automobile Dealers Association (NADA) Dealer Attitude Survey, which is conducted twice a year, conveys timely dealer sentiment with the goal of encouraging automakers to regularly engage in constructive and beneficial exchanges with their dealers.

Additionally, in conjunction with the survey, NADA hosted more than two dozen meetings between individual automakers, members of NADA's Industry Relations Committee, and Dealer Council representatives to review the survey findings and discuss successes, concerns, and areas for improvement. Hundreds of individuals - from the CEOs and other top executives of the major manufacturers on down - participated in these discussions and review sessions.

"Facilitating open, honest and productive discussions between auto manufacturers and their franchised dealers is one of the most important functions of NADA," said NADA President Peter Welch. "Our members rely on the dealer attitude survey to present a comprehensive assessment of dealer sentiment to their manufacturers, and the automakers rely on it as a vital tool for improving their business practices."

Lexus has retained the top overall spot for the past three years (six survey cycles), and has scored in the top five throughout the last six years.

In addition to measuring overall dealer sentiment, the survey also measured consideration of dealer input on product, product quality concerns, and advertising programs. In the 2016 winter survey, Lexus received the top score for consideration of dealer input, followed by Toyota, Subaru and Honda. Ford and Kia tied for fifth, and Hyundai, Lincoln, Mercedes-Benz, and Porsche tied for seventh to round out the Top 10.

Dealer response rates to the survey were also measured, as the willingness of dealers to share their views with their manufacturers is one of the best ways to gauge the desire to grow the OEM-dealer relationship on an ongoing basis. Lexus achieved the No. 1 ranking for survey participation, with 89% of its dealers completing the 2016 winter survey. Mercedes-Benz was second at 85%, followed by Hyundai (81%), Porsche (81%), Toyota (76%), Ford (73%), Audi (73%), Lincoln (68%), and Fiat and Jaguar at 66%.

Welch commended the automakers who scored in the Top 10 for any of the three categories measured.

"Brands that rank in the Top 10 among their peers in the marketplace are clearly doing something right, and they deserve recognition for it," Welch said.

For more information about the survey and results, click here.
Media Contacts
Image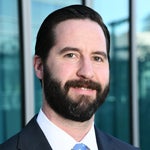 Jared Allen
Vice President, Communications
Image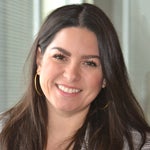 Juliet Guerra
Director, Media Relations