Lawmakers Pledge to Pursue Disclosure of Insurance Data on Flooded, Totaled, Stolen Vehicles in Next Congress
AUTO DEALERS, COALITION LAUD EFFORT TO KEEP REBUILT WRECKS OFF CONSUMERS' DRIVEWAYS

WASHINGTON, D.C. (December 7, 2006) - Led by Senator Trent Lott, R-Miss., Rep. Cliff Stearns, R-Fla., and other Congressional leaders, the National Automobile Dealers Association (NADA) and a growing coalition pledged to continue their efforts to pass total-loss disclosure legislation when the new Congress convenes in January. Lott said in today's press conference that he plans to reintroduce legislation in the 110th Congress to reduce title fraud and title washing of insurance-totaled vehicles.

"The more consumers hear about the danger caused by rebuilt wrecks, the more they want Congress to do something about it," said David Regan, vice president of legislative affairs for NADA. "With more than five million vehicles totaled by insurance companies just last year-more than half a million of them coming from the Gulf Hurricanes of 2005-something has to be done to permanently notify consumers about these severely damaged vehicles.

Due to water damage, severe accident, theft, etc., insurance companies may declare a vehicle a "total loss."  Each year thousands of these vehicles are sold at salvage auctions and rebuilt and re-enter the market with clean titles, so consumers, wholesale auto auctions and dealers may have no way to learn about the total loss.

Lott and a bipartisan list of colleagues sponsored S. 3707, the Passenger Vehicle Loss Disclosure Act, to require that insurance companies permanently red-flag totaled, flooded or stolen vehicles in the 109th Congress. S. 3707 is related to a similar bill introduced by Rep. Stearns, H.R. 6093, in the House of Representatives.

The NADA-supported effort by Senator Lott and Rep. Stearns would permanently red-flag these severely damaged vehicles reducing the likelihood that these dangerous cars will end up in a consumer's driveway. Additionally, the bill would require insurance companies to reveal the reason for the total loss (flood, collision, stolen, etc.), the date of total loss, the odometer reading on that date, and whether or not the airbag deployed.

Flood-damaged vehicles are surfacing far from the Gulf Coast, but conflicting and confusing state motor vehicle title laws hamper a buyer's ability to spot these problem cars.  Both the House and the Senate bills would attack motor vehicle title fraud at the core by disclosing total-loss information before a vehicle is sold at salvage auction, rebuilt, and returned to the market. This federal legislation would not preempt state titling laws or require changes in state laws.  The bill would require insurance companies to disclose information that would identify totaled vehicles before these potentially unsafe cars ever re-enter the market.

In a recent significant development, Seattle-based insurance company, PEMCO, last month announced that it will voluntarily disclose vehicle flood-damage information to the public. The recent flooding in the Pacific Northwest and the Eastern U.S. has refocused public attention on the problem of flooded and totaled vehicles being resold to unsuspecting buyers.

In addition to today's Congressional pledge, NADA released a letter signed by a coalition of organizations that collectively represent millions of jobs in the automotive industry nationwide, pledging their support for passage of total-loss disclosure legislation.  Since the Gulf Hurricanes of 2005, NADA has led the public effort to flag these extremely damaged cars.

"The goal of this legislation is simple - if a vehicle is totaled, the VIN should be disclosed to the public," Regan added.  "Armed with total-loss information, consumers, businesses, dealers, auto auctions - anyone buying used cars - should be able to easily identify one of these rebuilt wrecks, even if the title was washed.  This legislation is necessary to red-flag the total-loss history of a used car forever."
Media Contacts
Image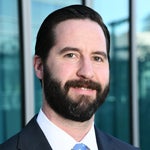 Jared Allen
Vice President, Communications
Image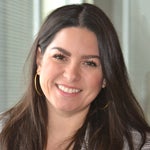 Juliet Guerra
Director, Media Relations