Incoming 2022 NADA Chairman Mike Alford: Dealers are Essential to the Coming EV Era
LAS VEGAS (March 12, 2022)—In his first remarks as 2022 NADA Chairman, Mike Alford encouraged America's franchised auto dealers to seize the opportunities brought about by the coming wave of new electric vehicle models, and by the proliferation of vehicle products and services available to customers after the point of sale.
Alford, who represents North Carolina's new-car dealers on the NADA board and is president of Marine Chevrolet in Jacksonville, N.C., said franchised dealers are "all-in on EVs" – but more importantly, vital to ushering in the coming "electric age" of vehicle buying.
"We are on a path to an electric future. And we cannot get to the end of this road without franchised dealers leading the way," Alford said.
"In fact, dealers are essential to the widespread adoption of EVs," Alford explained. "This is going to be a big leap for a lot of customers. But dealerships are the launching pad for enabling millions of car buyers to choose electric. If the government and OEMs are serious about scaling EVs and getting them into the mass market, then dealerships are the way forward."
"Yesterday, 2021 NADA Chairman Paul Walser challenged us to be the masters of our destiny. We can start by seizing what's in front of us: opportunity. Not just to sell and service, but the opportunity to educate, to inform, and to build a future that's more sustainable," Alford said.
Alford also said that franchised dealers will help usher in a new era of vehicle ownership thanks to the continued rollout of post-sale products, services and vehicle updates.
"For years we've trained ourselves to think about vehicle manufacturing and vehicle retail as two separate worlds connected by only one thing; the vehicle itself. That's changing," Alford said. "Our OEM partners are rolling out vehicle and ownership products and services after the point of sale. And with each new development, our worlds are being connected by the customer, and their expectations, and by the experience of owning a new car or truck.
"This evolution is not to be feared, because there's so much opportunity for us all," he continued. "But we, as an industry – as dealers AND as OEMS – have a choice to make: Do we see each other as adversaries, as two opposing sides, each with its own turf to protect, and distrusting of each other's motives? Or do we see ourselves as two necessary components of a single ecosystem where the retail channel and the manufacturing channel collaborate to bring about a customer experience that could be the envy of every other industry in the world?"
"I know where I stand. Because I've seen glimpses of this collaborative approach, and it's one where everyone wins."
Media Contacts
Image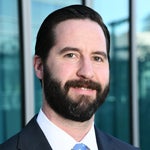 Jared Allen
Vice President, Communications
Image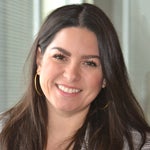 Juliet Guerra
Director, Media Relations