Dealership Insurance Booklet Mandate Eliminated
WASHINGTON (Jan. 10, 2013) - New-car dealerships are no longer required to provide printed copies of the Relative Collision Insurance Cost Information brochure to car and truck buyers upon request. President Obama signed legislation today that repeals the outdated mandate and eliminates the $1,000 fine that dealerships face for failing to comply with the 1970s-era law.

"This bill removes a regulatory burden from dealerships that helps reduce our cost of doing business," said Bill Underriner, chairman of the National Automobile Dealers Association (NADA) and a multi-franchise dealer from Billings, Mont.

The booklet was originally designed to provide car buyers with information on the different insurance costs to repair vehicles, but was not helpful to consumers in the showroom. The Obama administration, in a 2011 submission to Congress, said that "a prospective buyer does not need a brochure from the federal government to obtain this information, since insurance agents are trained to provide advice on how model selection affects insurance premiums."

"For all of the years I've been in business, I cannot recall that a customer has ever asked to see the booklet," Underriner added. "Printing and mailing this booklet has simply been made obsolete by technology."

In an NADA survey of its members, 96 percent of new-car dealers reported that none of their customers had ever asked to see the brochure in the 21 years dealers were required to stock it.

The federal government and the Insurance Institute for Highway Safety, which compiles the data, can still make the information available to the public online or by other means.

Underriner commended the leadership of House sponsors Reps. Gregg Harper, R-Miss., and Bill Owens, D-N.Y., as well as Sens. Amy Klobuchar, D-Minn., and Roger Wicker, R-Miss., who directed the bill through the Senate.
Media Contacts
Image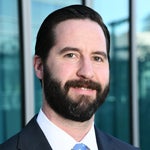 Jared Allen
Vice President, Communications
Image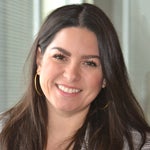 Juliet Guerra
Director, Media Relations