CFPB Rejects FOIA Request for Memo on 'Limiting Dealer Discretion'
MCLEAN, Va. (July 27, 2015) - The Consumer Financial Protection Bureau (CFPB) has rejected a Freedom of Information Act (FOIA) request by the National Automobile Dealers Association (NADA) to release a memorandum that shows the agency seeking to exercise jurisdiction over auto dealers, which is prohibited under the Wall Street Reform and Consumer Protection Act of 2010 (Dodd-Frank).

According to a June 30, 2015, article in American Banker, three senior CFPB officials sent CFPB Director Richard Cordray a memo outlining how a proposed settlement with American Honda Finance Corp. would further the agency's "goal" of "significant[ly] limiting dealer discretion."

"The significant limitation of dealer discretion, which in turn reduces fair lending risk, is one of the goals we have been seeking with respect to the indirect auto matters, and this settlement proposal attains that goal," Jeffrey S. Morrow, Jane M.E. Peterson and Rebecca J.K. Gelfond wrote in a June 16, 2015, memo to Cordray about the proposed Honda settlement, according to American Banker.

The statement undercuts the numerous claims made by Cordray and other CFPB officials that the agency is not targeting auto dealers through enforcement actions. The leak of the memo prompted NADA to request its release under FOIA.

Yet in a reply to NADA Chief Regulatory Counsel Paul Metrey, the agency's FOIA manager said that the leaked memo was "privileged" and therefore protected from public scrutiny.

NADA President Peter Welch sharply criticized the CFPB's response.

"The CFPB appears to be way outside the swim lane Congress authorized it to swim in and an increasing number of Democrats and Republicans are justifiably concerned about the agency's secrecy and its actions."  Welch said. "The CFPB's response only suggests that they have even more to hide than first thought."

This week the House Financial Services Committee is scheduled to consider bipartisan legislation that would rescind the CFPB's March 2013 guidance on auto lending, which the agency has used to outline its assault on dealer-assisted financing. The legislation, H.R. 1737, which already has 54 Democratic and 69 Republican cosponsors, would also require the CFPB, when issuing guidance on indirect auto lending, to engage in a transparent process that benefits from public input and a consideration of its impact on consumers as well as small, women-owned, and minority-owned businesses.

"Ultimately, both the Reforming CFPB Indirect Auto Financing Guidance Act and NADA's FOIA request are about ensuring government transparency and accountability on behalf of consumers, who simply can't afford to be denied millions of dollars in potential savings without having a say in the matter,"  Welch added.
Media Contacts
Image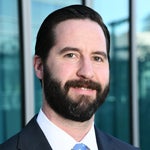 Jared Allen
Vice President, Communications