Bill to Reduce Paperwork at Auto Dealerships Advances in House
WASHINGTON (Dec. 11, 2013) - The House Energy and Commerce Committee today approved by voice vote a bipartisan bill, H.R. 724, which would eliminate some red tape required by the Environmental Protection Agency when buying a new car or truck. 

The bill would repeal a 1977 mandate, which requires dealers to certify that a vehicle complies with the Clean Air Act. (This form is required to be presented by the dealer to the purchaser of a new vehicle even though all vehicles must comply with the Clean Air Act before being sold in the United States. Additionally, a Clean Air Act certification sticker can be found under the hood of most vehicles, or in the owner's manual, making an additional certification by the dealer redundant.)

The legislation now goes to the floor of the House for consideration.

The bill attracted wide bipartisan support, including House Energy and Power Subcommittee Chairman Ed Whitfield (R-Ky.) and House Energy and Commerce ranking member Henry Waxman (D-Calif.). H.R. 724 has no known opposition.

"Federal and state laws already require a myriad of forms that must be reviewed and signed by the customer to close a deal on a new car or truck," said Dave Westcott, chairman of the National Automobile Dealers Association, and a dealer from North Carolina. "This bill will eliminate a form that serves no purpose, and should make buying a new vehicle a little easier."

"America's franchised auto dealers commend the leadership of Reps. Bob Latta (R-Ohio) and Gary Peters (D-Mich.) for their bipartisan efforts to repeal this unnecessary government form," Westcott added.
Media Contacts
Image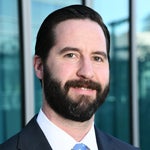 Jared Allen
Vice President, Communications
Image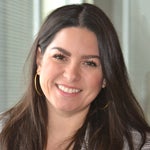 Juliet Guerra
Director, Media Relations