Bill to Reduce Auto Dealership Paperwork Passes House
WASHINGTON (Jan. 8, 2014) - The U.S. House of Representatives passed legislation today by a vote of 405 - 0 to repeal an unnecessary paperwork burden on small business auto dealerships.

The bill, H.R. 724, eliminates an outdated federal mandate requiring auto dealers to certify that new vehicles are Clean Air Act compliant.

The National Automobile Dealers Association (NADA) strongly supports this bipartisan legislation. The U.S. Senate will take up the measure next.

"All new cars and trucks are Clean Air Act compliant before they leave the factory, so requiring dealerships to complete a form essentially recertifying these vehicles is unnecessary," said David Westcott, chairman of NADA and a Buick and GMC dealer in Burlington, N.C.

Westcott added that new-car and -truck buyers can find documentation of a vehicle's Clean Air Act compliance under the hood of the vehicle, on the Internet or in the owner's manual and supplements, making additional government paperwork given by the dealer superfluous.

The bill, introduced by Reps. Bob Latta, R-Ohio, and Gary Peters, D-Mich., repeals an obsolete 1977 law.

"NADA commends Reps. Latta and Peters for their bipartisan leadership to eliminate this redundant mandate on small business," Westcott added.
Media Contacts
Image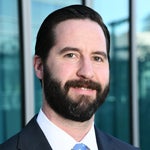 Jared Allen
Vice President, Communications