ADESA Auction Raises a Record $128,000 for Canine Companions
The acts of generosity came in waves, as one winning bidder after another donated back a 2014 Harley-Davidson Dyna Street Bob FXDB motorcycle to be re-auctioned.
"We are in awe of the overwhelming generosity displayed by our customers and NADA attendees at this year's charity motorcycle auction," said Stéphane St-Hilaire, ADESA president and CEO. "ADESA is very proud to once again support the National Automobile Dealers Charitable Foundation (NADCF) and Canine Companions for Independence. We look forward to future opportunities to partner with these fantastic causes."
The sequence of events unfolded quickly:
Mike Dullea placed the winning bid of $25,000. Dullea is CEO of AutoAlert, with locations in Irvine, Calif., and Raytown, Mo.
Joe Verde, president of Joe Verde Group in San Juan Capistrano, Calif., matched the bid with $25,000.
But then Dullea surprised everyone by donating the motorcycle back to ADESA to be re-auctioned.
Lewie Card was the top bidder at $20,000. Card is director of Carlister.co in Bonita Springs, Fla.
Verde decided to also match that bid with another $20,000.
Then Card donated the motorcycle to be re-auctioned.
Justin Becker placed the third winning bid of $12,000. Becker is director of logistics for Wholesale Express in Mt. Juliet, Tenn.
But Dullea, the first winning bidder, announced he would match Becker's bid of $12,000.
The final surprise: When it came time to write the check to ADESA, Dullea kicked in another $13,000.
Another $1,000 was raised in cash donations, to bring the final contribution to $128,000.
This was the fifth year ADESA has auctioned a motorcycle at the NADA convention. Funds from the event benefit the NADCF Frank E. McCarthy Memorial Fund, which supports the Wounded Veterans Initiative of Canine Companions for Independence. McCarthy served as NADA president for more than 30 years.
More than 25,000 new-car and -truck dealers and their managers, as well as dealers from over 30 countries, auto industry executives and exhibitor staff attended the 2016 NADA Convention & Expo in Las Vegas.
Founded in 1917, NADA will celebrate its 100-year anniversary during the 2017 NADA Convention & Expo in New Orleans, which will run from Jan. 26-29.
Media Contacts
Image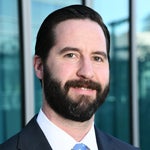 Jared Allen
Vice President, Communications
Image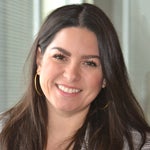 Juliet Guerra
Director, Media Relations