ADESA Auction at NADA Convention Raises $94,423 for Canine Companions
NEW ORLEANS (Jan. 28, 2017) An ADESA auction at the NADA Convention and Expo today raised $94,423 for the NADA Foundation, which supports Canine Companions for Independence.
Retired Army Sgt. Steve Blackman and his service dog, Gottlieb, attended the auction today to represent Canine Companions.
"My life has completely changed. No longer do I wake every morning wondering what the day is going to bring and if I can make it through it because I have [Gottlieb]," said Blackman, who suffered a traumatic brain injury in service. "I know my family doesn't have to worry about me anymore. I can go out and do things and leave the house because I have him. Canine Companions has made this possible for veterans and so many other people with disabilities. It gives us our independence back."
Robert Bassam, founder of Easterns Automotive Group in Sterling, Va., placed the first winning bid of $39,000 for a 2015 Polaris Utility Task Vehicle (UTV). He then donated the UTV back to ADESA to be re-auctioned.
The second winning bid of $26,000 was made by Joe Verde, president of Joe Verde Group in San Juan Capistrano, Calif., and longtime supporter of Canine Companions. He also donated the vehicle back for re-auction.
Bassam's son, Joel Bassam, director of marketing for Easterns Automotive Group, placed the final winning bid of $28,000.
Attendees gathered at the ADESA booth during the auction made $1,423 in cash donations to bring the final contribution to $94,423.
"We asked dealers and attendees to bid high in honor of the 100th anniversary of NADA. They responded by generously opening their hearts and wallets to help support two amazing organizations," said Stéphane St-Hilaire, ADESA president and CEO. "The NADA Foundation and Canine Companions work to change the lives of veterans and children with disabilities every day. ADESA is very proud to once again play a leading role in supporting these great causes."
ADESA auctions over the past six NADA conventions have raised more than $334,400 for the NADA Foundation's Frank E. McCarthy Memorial Fund, in whose name the Canine Companions donation is made. McCarthy was NADA chief executive from 1968 to 2001.
Founded in 1917, NADA celebrates its 100-year anniversary this year.
Media Contacts
Image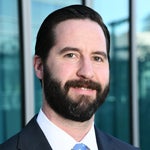 Jared Allen
Vice President, Communications
Image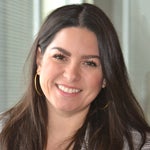 Juliet Guerra
Director, Media Relations